Madison, you're currently the Associate Manager of Music & Licensing at Hidden Track Music. Tell us your story! Where did you grow up and how did you find yourself in sunny LA?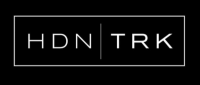 Born and raised in Los Angeles!
For those who are unfamiliar, tell us a bit about Hidden Track Music, what artists do you work with/have you worked with?
Hidden Track Music is a boutique sync licensing company based in LA, representing a hand-picked roster of artists and labels including Skrillex's label OWSLA, the Oasis catalogue, Major Lazer and Australia's own Flume and Courtney Barnett.
Past artists and alumni include Alt-J, CHVRCHES, and Margo Price.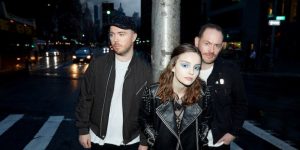 Tell us about your role, what does your day-to-day entail?
The majority of what I do at Hidden Track is creative work, specifically creative licensing (synchronization licensing). My role at HTM is to get the artists and songwriters we represent placements, to marry their songs with films, television shows, advertisements and video games. The smaller component of what I do is A&R, finding artists that we think would be desirable for sync and signing them.
How did you get your start in the music industry?
I had always been interested in the intersection of film and music. Strapped for cash out of university, I took the first jobs I could get which were working in the film industry. I took a job working for a documentary director, while simultaneously working as a production assistant at Paul Walker's Production company.
When I heard about an opening for an internship with highly respected music supervisors Season Kent and Gabe Hilfer, I interviewed. Working for Season and Gabe was the best introduction course to the music industry I could of asked for.
What issues do you feel the North American music industry is currently facing and how do you think these could be changed and improved?
The control of the worldwide music industry has become increasingly concentrated in the hands of a few very influential multinational corporations over the past few decades. These powers that be have gained control of markets all over the world and as a result, there have been many negative consequences, such as a global commercialization of music.
Because of these increasing corporatized business structures, the ratio of work to compensation is off-kilter. People are working harder than ever to prove their worth and as a result are serving the marketplace in uncreative, unsustainable ways.
There's a lot I would like to see changed but I think first and foremost it would be great to see more visibility on the state of mental health in the industry as well as available support and resources for a healthier industry.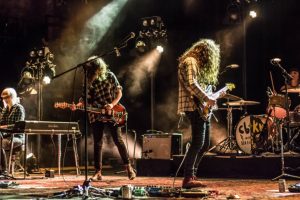 Give us your take on the local LA music scene, where do you go to see shows and who are some local artists you'd recommend we keep an eye on?
I live on the east side of LA so a few venues I particularly like right now are The Lodge and Zebulon Café. Having said that I find that the best shows in LA are happening in backyards, especially in random locations (often in the OC) and are thrown by young kids new to the scene.
Have you had to overcome any challenges or adversity in your career, and if so, how did you approach them?
The music industry is deeply embedded with substance use and the boundary between use and abuse is often difficult to recognize. Working in the music industry, your personal life and your work life frequently overlap. You constantly get to see bands and go to music festivals, where many co-workers and colleagues use substances to socialize comfortably and stay up late.
Lines of friendship and professionalism can easily become blurred when booze and drugs are involved. Establishing boundaries is extremely important for avoiding manipulation, abuse and ultimately maintaining professional relationships.
Do you feel that higher education is necessary to work in the music industry?
No, I don't think it's necessary if you have a tactile passion for music.
Any advice for people wanting to work in sync?
First and always, be yourself. Secondly, remember that when one door closes, another opens. If the first door hadn't closed, you would never have known about the second. It's good news!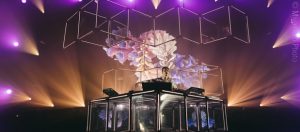 What Australian artists are on your radar? Any artists you're keen to catch at BIGSOUND?
No specific artists in mind but I'll be listening to a ton of music on the plane ride over so I should know by the time I arrive 😉
Who are your role models in the industry whether they be international/American
What is your go-to Karaoke song?
"Joey" by Concrete Blonde but I also love singing Warren Zevon's "Lawyers, Guns and Money".