How did you get your start in the music industry?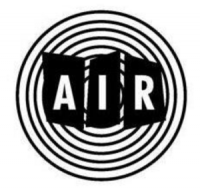 In 1992 I was engaged as the financial controller for the Victorian Rock Foundation that produced key events, trade fairs and masterclasses including the Melbourne International Music Festival.
For those who are unfamiliar, tell us about AIR as an organisation.
AIR is a non-profit, non-government association dedicated to supporting the growth and development of Australia's independent recording sector. Established in 1996, AIR represents Australian owned record labels and independent artists based in Australia.
AIR's primary purpose is to foster an increasing marketplace for Australian independent music and assist in the long-term development, growth and success of Australia's independent recording industry.
We are a trade body that negotiates with industry and government to facilitate deals for the benefit of the industry. Through our services we help companies of all shapes and sizes with the tools and information they need to do business.
AIR is now in its 22nd year of operation and will hold its 11th AIR Awards event to celebrate the success of the Australian Independent sector on the 27th July at the Queen's Theatre in Adelaide as well as a brand new two day music industry conference at Tandanya National Aboriginal Cultural Institute on the 27th and 28th July all thanks to support from the South Australian Government.
What advice do you have for those wanting to start a career in the industry?
No matter which career you choose, you have to love it heart and soul. Work will be a major part of your life so you may as well choose a career that you are passionate about. Be prepared to start at the bottom and work your way up. Go and intern for a company you want to work for and learn all you can, work hard and go above and beyond to maximise your chances of getting that foothold you need to get you where you want to go. If the door doesn't open, find another way round it, perseverance and hard work pay off.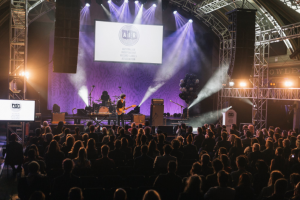 How do you manage to juggle your family and career? Any tips for those wanting to do the same, or wanting to start a family whilst continuing with their career simultaneously?
There is no magic formula but I try to be super organised to maximise my time. My tips are: Decide what is important to you and eliminate what isn't, you can do whatever you want to do with a bit of juggling and enough sleep. If you do want to start a family I would recommend trying to work part-time while they are very young (if you can) they grow so quickly and you may find it very rewarding and joyful – I did.
Have you had to overcome any challenges or adversity in your career, and if so, how did you approach them?
Yes many but I don't look at challenges as adversity, I look at them as learning and growth opportunities that push me to dig deeper and reach higher to get the results I want. Sometimes when you are in the thick of it, it can be stressful but I try to look beyond it and focus on the outcome I want to see happen. It is very exhilarating and personally rewarding when you accomplish or rise above something that pushed you beyond your comfort zone.
Do you feel that higher education is necessary to work in the music industry?
Not necessarily as you can be successful without it BUT higher education can enrich you and arm you with knowledge that you can use as a base to further question, learn and develop not to mention give you an edge over someone who doesn't have any.
I believe that to work in any industry you need to be passionate about it, have a good can do attitude, be solution focussed, think outside the box and have a good work ethic. You are never too old to skill-up either – you only stop learning when you are dead.
Who are your role models in the industry, whether they be Australian/International?
Far too many to mention, but I admire anyone who pursues their passion and creates a rewarding and successful career from doing what they love and lives life on their own terms.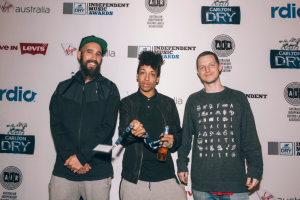 Any exciting things lined up for AIR and yourself in 2017?
Yes – I will be heading over to Indie week in New York with Millie Millgate from Sounds Australia and a delegation of Australian Independent labels in June and am currently working on preparations for our 11th AIR Awards. Stu Watters, AIR's former GM is also on board to curate our brand new two day Music Industry conference which is really exciting and we will also be holding a special industry event at BIGSOUND in Brisbane in September just to name a few things on the production line for 2017
How do you unwind from all of your responsibilities?
I love to cook and find it very relaxing, uplifting and joyful, I especially love making home-made pasta as well as devouring a great book or immersing myself in a great film. I like to take mini breaks a few times a year preferably near a beach, it is a pleasurable pastime that clears my mind and recharges my soul.
What is your go-to Karaoke song?
I think I have only been dragged to Karaoke twice in my life but must confess that I do attempt to sing along to anything when I am driving, usually at the top of my lungs. I don't have one favourite song as I love all sorts of music, but if I need a feel good rev'up I can't go past 'Dreams' by Van Halen.