Moira, you're the Senior Associate at Sanicki Lawyers, you're on the board of Music Victoria and you also play in a couple of bands. Tell us your story! How did you get to where you are today?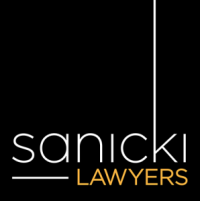 I started playing in girl bands with terrible names such as Snap Dragon and Serpentine Grace when I was in my early teens and was involved in the local music community from then. When I left school I studied music at SCU in Lismore and then went on to study law. Throughout uni I was lucky enough to work for Glenn Wright at indie label/distributor Vitamin Records. Glenn was my first music industry mentor, I learned a lot from that job and working there developed my passion for working with independent artists.
By the time I finished studying I knew I wanted to somehow combine my legal studies together with my love of music and that prompted me to move to the music capital of Australia. I realised that entertainment law is a pretty niche job market so I did a few different things while I figured out who to hassle for a job. One person I hassled was Darren Sanicki. I started off interning with his firm in 2010 and at the end of my internship Darren told me that he would give me a job if he had one to give, and I thought to myself 'I bet you say that to all the girls', but sure enough a few months later he offered me a job. That was 6 years ago! I was incredibly lucky to land my dream job straight out out of uni and I am so grateful to be working alongside Darren and the rest of the team doing something I genuinely love.
I was on the Board of Music Victoria for 2 years and am now on the Music Victoria Women's Advisory Panel which advises the Music Board on matters relating to gender equality. Music Victoria does such important work for our local music community and if you live in Victoria and aren't a member of Music Victoria you should immediately amend that situation!
I've got a few bands on the go at the moment, a weird indie pop group called Hi New Low, a dark electronic/vocal choir called Generations and a drag cabaret trio called Lovejoy. I also run a music licensing business called OpenSea Music with my partner Matt. We work with a bunch of super talented independent artists sourcing placements for their music in film, TV etc.
For those who are unfamiliar with Sanicki Lawyers, where are you located and what artists do you represent?
Our office is on Chapel Street in Prahran and we represent a really broad range of artists from the emerging, right through to some well known acts. We also act for the singers on TV shows like The Voice and X-Factor (which is a strange and fascinating world) and this year we had two clients in Eurovision.
Tell us about you role, what does your day-to-day entail?
Day to day my job mostly involves drafting and reviewing/negotiating contracts for artists and music businesses such as management, recording and licensing, and publishing agreements. I also spend much of my time advising on copyright matters and handling disputes related to contracts and intellectual property generally. Aside from music I run the Trade Marks side of the firm and do general commercial work for a range of creative businesses. While a lot of my job is over the phone and on the email I do get to travel a bit for work and it's always nice to get to see my client's performing so I try to do that as much as possible.
My favourite thing about my job is that when I act for artists I can help them get a better deal then they were initially offered. I've never seen an agreement that couldn't be negotiated and so it does upset me when I hear from people who have signed something without getting proper advice first. I also find that the negotiation process can be a good time to help inform and educate artists on certain aspects of the business which they may not have had the opportunity to learn about.
What issues/potential issues do you think the current Australian music industry face?
We live in an interesting time given the changing way that people consume music. I think this change is forcing the industry to re-think their business models which I am seeing from a legal perspective because the types of deals on offer are evolving. That combined with the fact that artist can do a lot more themselves (from recording to releasing) these days means that the traditional deal structures are being questioned which I think is a good thing.
Unfortunately these changes are not always a good thing for the artist. For example, 10 years ago a record label would usually only be entitled to the artist's recording income and these days all major label deals and many indie deals have what is called 'Non Recording Activity Income' where the label is entitled to a cut of the artist's publishing, touring, merch, sponsorship/endorsement income etc. While this is not ideal from an artist's perspective, the label's reasoning is that the income isn't flowing from record sales anymore, so if they are to invest in the artist/recordings they need a cut of this other income to be viable.
Apart from that there's a bunch of ongoing issues that the music industry faces, that organisations like Music Victoria are constantly working hard to address. Things like making sure that venues are safe from noise complaints and development, creating regional touring opportunities for artists and addressing gender and equality issues. These things are a work in progress but I'm proud to work in an industry that is able to look at these issues and actually make efforts to address them.
At what point in an Artist's career do you think they should seek legal advice and bring a lawyer on to their team?
Generally artists will first see a lawyer when they have been given a contract of some kind or if they are in some sort of dispute. I personally think that if you are committed to making a career in the music industry as an artist (or industry professional) you should have a lawyer on your team pretty early on. I think it's good to be able to have someone you can ask legal or business related questions and to make sure you are set up properly from the start. I love being able to play that part in my clients' careers and it's pretty cool to see them have success when you feel like you're on their team.
Give us your take on the local Melbourne music scene, where do you go to see shows and who are some local artists you'd recommend we keep our eye on?
I think the Melbourne music scene is thriving. Check out the gig guide in your street press of choice (mine is Beat) on any given night there are so many options!
I live in Collingwood so tend to stick to the venues in my hood, places like The Tote, The Gaso, Bar Open and Old Bar. Some local artists I'm digging at the moment are Cable Ties, Friendships, King IV, Freya Josephine Hollick and Alice Ivy.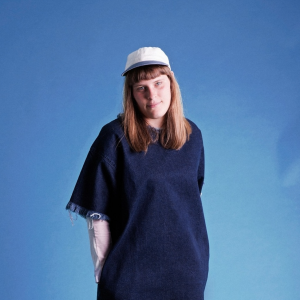 Have you had to overcome any challenges or adversity in your career, and if so, how did you approach them?
It was bit challenging when I first started off as a young lawyer and as a young woman not feeling confident in my abilities. I guess that's pretty normal when you start off at most things but I remember thinking, how am I ever going to be good at this job, there is so much to know! Over time and with experience that has changed but there are always new things to learn and no day is ever the same in my job, which I do think is a good thing. I was very lucky in that I had a great mentor and boss in Darren who supported me from day one and is a great teacher.
Do you feel that higher education is necessary to work in the music industry?
It really depends on what area you want to work in. Higher education is obviously essential for professions like lawyers and accountants but for many roles in the music industry practical experience is everything.
Finding a mentor or a good team of people to learn from can be much more useful than a piece of paper. The biggest thing I got out of my music degree wasn't from the curriculum, it was from being surrounded by other musicians and people who loved music. There are also some great initiatives from organisations like The Push, who run a fantastic mentoring program where young people get the opportunity to spend time with and learn from established industry professionals. I think that type of education is invaluable.
Who are your role models in the industry whether they be international/Australian?
I've been lucky enough to work with a bunch of inspiring people who work incredibly hard to better the industry for everyone, including people like Helen and Quincy from S.L.A.M and Bakehouse, Kirsty Rivers from Creative Victoria, Paddy and the team at Music Victoria, Mel and Kate at The Push and of course my boss Darren who is my biggest role model (and I'm not just saying that because I'm paid to).
What is your go-to Karaoke song?