Monique, you're the Founder of Positive Feedback. Tell us your story! How did you get to where you are today?
Like most happy surprises, the inception of Positive Feedback was default rather than design. Clad with no prior knowledge of how to run a company, exceptionally bad accounting skills and with no office to house a full-time staff member and intern, the business unintentionally began in 2009 in my cramped lounge room in Darlinghurst. My dad suggested the idea after a series of opportunities presented themselves to me at the time – as I was in my early twenties with no mortgage, kids or responsibilities, it felt like an opportune time to see if I could make it work. Almost 10 years on, here we are.
Previous incarnations had seen me as a music journalist in my hometown of Perth before moving to Sydney to head up the PR and marketing team at Creative Vibes (home to labels such as Stones Throw, Tru Thoughts, One Little Indian, Smalltown Supersound). Pete and Heidi Pasquale from the label took an absolute chance on me for this role. Whilst I did have the enthusiasm to power a thousand suns and an extensive writing portfolio, I had no PR experience whatsoever.
I remember on my first day Pete said "you should send this to Bernard Zuel" and I had to google who he was (NB: one of the most respected music journalists in the country). Testament to this, I have always given passion and personality more weight than experience when hiring new staff.
For those who are unfamiliar, tell us about Positive Feedback, where are you located, what services do you offer and what artists are you working with?
Positive Feedback is a boutique PR and artist management agency specialising in music, arts and culture. We're a team of five based in Sydney and run strategic, holistic press and radio campaigns for a mixture of local and international acts such as Alison Wonderland, Anna Lunoe, Beck, Confidence Man, Little May, Kira Puru, POND, Phoenix, Father John Misty, Polish Club, RL Grime, Ngaiire, Porter Robinson, SAFIA, The Jungle Giants to name a few.
With help from the very patient, clever, hilarious force that is my right hand man, Ben Pierpoint, I manage the global careers of Little May and Ngaiire and co-manage Haiku Hands with the indomitable Jodie Regan from Spinning Top.
I am surrounded by the most loyal, strategic, dedicated, passionate, supportive team on the planet – I must have done something very right in my past life to be surrounded by such exceptional humans.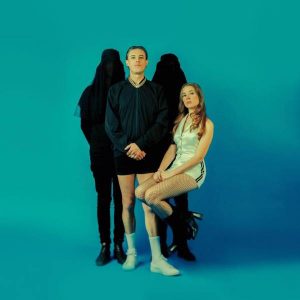 Confidence Man
What does your day-to-day entail?
I wear at least three very differently shaped hats in my role as Positive Feedback's director so my days are varied. Whilst managing Little May, Ngaiire and Haiku Hands, I still remain quite involved in top level strategy for about 20 projects on the PR side of the company.
I also stay across the general day to day running of all business affairs, ensuring we're operating sustainably as a company. As I mention below, our industry is evolving quickly so I try and spend some time working on new potential opportunities for the business to keep us relevant.
I have a daily yoga and meditation practice – and find that I am a much better/kinder/more clear colleague, manager and human when I make the space to check in with myself. I hate to sound like a total hippie, but it feels important to keep the dialogue open and collaborative around mental health and there's a real opportunity to share resources to help manage stress and allow for greater balance in this business.
What issues do you think the current Australian music industry face?
Something that is top of mind for me at the moment is how much the nature of PR is shifting and I feel confident that it will mean something entirely different in 5 years time. With significantly fewer media outlets remaining and a lack of resources in what those titles can now offer, we have to be more creative than ever in how we work.
I prefer to think of what we offer as visibility and story building rather than just media coverage. PR strategy for artists no longer revolves around getting a magazine cover or a Q&A. We have to be thinking globally and we need to be collaborative in bringing streaming, data, digital marketing, sponsorship, sync, social media and touring into the way we develop our PR plans. Nothing can operate in isolation and I'm passionate about developing Positive Feedback to be a more all encompassing business in terms of what it offers and how it can better support our artists.
I think another key challenge is how to sustain ones physical and mental health in an industry where there are minimal boundaries around work hours, personal space and high expectations with little financial remuneration.
For touring artists, it can be a lifestyle of little sleep, relentless travel, bad diet and a lack of routine and I think there is a long way to go in creating programs or developing structures to better help support and protect these artists in order to allow for long-term successful careers whilst also being healthy, happy humans in a such an unregulated industry.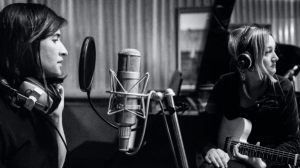 Little May
Have you had to overcome any challenges or adversity in your career, and if so, how did you approach them?
In the first three years of running Positive Feedback I almost quit several times. Running my own business left me feeling lonely, lacking in support and burdened with the financial pressure of making ends meet. I was never willing to compromise the integrity of the work we were doing so I often worked 16+ hour days to deliver great results – whilst I personally wore the cost.
The biggest challenge in the 10 years of Positive Feedback has been finding balance. There were days where I wouldn't leave the house, skip meals, not exercise for weeks and compromise my health in favour of work. The job is never done in this business (particularly management), you're often working across multiple timezones, so it requires great discipline to choose to take an hour to go for a walk or leave your phone at home instead of replying to the emails – which never ever stop coming.
I've had quite a lot of health challenges in this time and have been forced to look at how much I'm willing to compromise to run this business. I've sacrificed my relationships and my happiness at points and it really has only been in the last couple of years that I've made the conscious choice to change my relationship with my work in order to live a healthy, sustainable life where I see my friends, have the space for a partner and can be a kick ass aunty whilst also being fulfilled in my work and great at my job.
Any advice for people wanting to work in your field? What helped you along the way?
I really can't more emphatically state the importance of simply being a good person. You are only as good as your reputation and your word – nobody enjoys working with a dickhead.
Do you feel that higher education is necessary to work in the music industry?
My experience with higher education was that it gave me some additional information for how I move through the world (thanks philosophy degree!), but was by no means defining in where I've ended up. I found internships far more meaningful in getting a better sense of what I wanted to do in my career and particularly in this industry – a lot revolves around your experience and networks.
The longer I do this the better and more confident I am at my job because of my expanding networks, my ability to navigate situations based on experience and my deeper understanding that there are no rules or set ways of working – you have to do what feels honest and true for you.
Who are people that inspire you or your role models in this industry?
I am inspired by women who choose to raise children and be present for their families whilst also undertaking incredible, awe-inspiring work. Rhiannon on the Positive Feedback team has two children and manages to remain engaged in the work, and performs so gracefully under pressure – whilst also being an incredible mother. Ngaiire also recently had a child and yet with 3 hours of sleep is still able to be a creative goddess.
I've always thought that it would be impossible to raise a family whilst remaining in this demanding industry, so I love that there are so many uncompromising boss ladies who are proving that it's possible to have all the parts of the life that they want.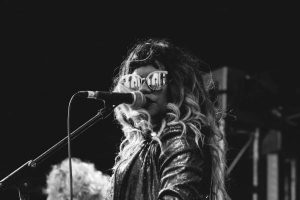 Ngaiire – photo by Liam Pethick
What is your go-to Karaoke song?
Natalie Imbruglia's Torn is my anthem, though I used to give Toto's 'Africa' a run for its money. They really make you work for those high parts.