Tell us about your role as Artist Manager of Vance Joy, how did it all begin and how long have you been in the position for?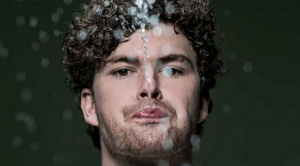 Vance Joy
Jaddan Commerford and I have been working together on Vance Joy since around July 2013. Jaddan had known James for years. One day he saw on his Facebook feed that James had posted a song. That song was the earliest form of Riptide. Not too different to what you hear now. We were driving to the airport that night to pick up my mum who was coming to visit and we played the song on repeat. We were both super excited. We then played it to my mum that night and she gave the tick of approval.
We had always said we wouldn't work together however this was something we were just so excited about. It was the type of music I liked working with and Jaddan was excited by the challenge. He started the conversations with James, and then brought me in to look after the Day-to-Day management duties. I started by doing the work after hours as I was still in a full time role at another company. Within three months I moved to full-time on Vance Joy and have been ever since.
Describe a normal day in the life of the Manager of Vance Joy.
Every day is different really. I wake up in a new city that the bus has driven to overnight. I would check my emails from whatever part of the world I've missed while in my slumber & respond if necessary. Then I check all of Vance Joy's social media & see what's happened overnight. I then get up, get myself ready, organise everything I need for promo for the day. Ensure James is awake, ready to steam & warm up. Travel to promo. Talk to Radio PD's & our label team. Eat some food, go back to the venue, go through any impending business questions with James from his lawyer or business managers, any questions from his label (publicity, digital, marketing, merchandise) talk through the latest show offer or tour routing, sign off on everything & communicate all back out to the wider team. Sit through a production rehearsal and ensure lights & sound are good. Make sure the guys have somewhere for dinner, look after any fan meet and greets with fans that are hanging around. Ensure James knows the schedule for the next day, go to bed.
All throughout the day replying to constant emails and phone calls.
How did you get your start in the music industry? Did you choose to work in music or did it choose you?
I see myself as a very lucky person. I knew from around year 10 (15 / 16 yrs. old) exactly what I wanted to do. I always played music but never really enjoyed performing… I always loved music, but was so much more interested in organisation & business. I had watched various documentaries on musicians and had always connected more with the people in the roles of the road manager or assistants to the artist. There was this Robbie Williams documentary I had watched one day & he had this super organised Road manager. I was like 'I want to be her.'
I remember going to see my school guidance councillor and trying to figure out what University I could go to help with this. Coming from Cairns made this so much harder. I was lucky that my parents were fully supportive of what I wanted to do. We started going to Sydney and looking at universities during Year 11. I then tailored my school classes around what I needed to do to get in to the schools I wanted to go to. I ended up moving to Sydney freshly 17 years old and studied at AIM.
I had family friends that were close with Pav at Modular. His assistant Tori helped me out with some work experience twice a week. By 18 I had 6 months of work experience under my belt at one of the biggest indie labels at the time. I literally would sit there and just watch what everyone did, and listen to conversations. A few months later one of my lecturers Troy Barrott of Hub Artist Services let me start as an intern. Three months in I was working part time & doing part time Uni. I went on to work with him full-time for around 3 years on artists like Dappled Cities, Old Man River & Megan Washington. I learned a lot from all these artists and from Troy. He showed me the ropes and I was willing to learn.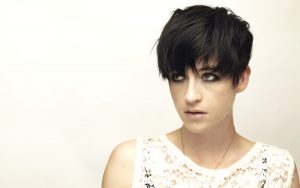 Megan Washington
I left the business and thought I didn't want to work in music anymore. I thought it was too much…I then moved to Melbourne and within three weeks I was back in it. I started working with Ralph Carr and looked after day to day for Vanessa Amorosi, Cosentino, Jon Stevens, Kate Ceberano, and oversaw other artists & staff. Both Ralph & Troy were incredible mentors to me and I learnt two very different management styles. I learnt from each manager different tricks and tools. They have both had incredibly successful careers in their own right.
I feel as a manger you end up having your way of doing business. There were certain things each of those managers did that I didn't like, and certain things they did that I did like. You end up taking the tips on the good things and leaving the ones you don't like behind. Ralph taught me how to have strength as a women and to stand up for myself. I really admire that now when I look back.
So in answer to the question I guess it chose me.
What is your advice for aspiring managers? Is there a specific route one should take for their artist? Do you have any tips or suggestions to crack the Australian market?
I don't think there are any tips or tricks to the Australian market. I think having a good plan and executing it, is the only tip I could give. Ensure you and your artist are on the same page as to your goals financially and commercially, create a plan or road map for say 6 months, execute it and then create a new plan. We plan every year with our artists and then re evaluate quarterly, monthly and weekly.
Looking back at the success of Vance Joy over the last couple of years, #1 on the Hottest 100, the support spot on Taylor Swift's upcoming US tour, what has been your most memorable moment and how have you celebrated it?
This is such an interesting question. I see this come up all the time for James and he has his answer, which surprisingly isn't too different to everyone else. For me there were three incredible moments last year.
The first one was when we played Lollapalooza, he was on the second main stage and was the first act on. We just assumed there wouldn't be many people there. He walked on to around 15,000 people standing quietly ready for him. He played an incredible set and the audience was so engaged. It was the first moment as a team that we saw how the American market had really connected. We didn't get a moment to really take it in, as we had to get straight in a van to fly to Montreal to play Oshega the next day.
The second moment was when we debuted at #2 on the Canadian album charts. This was an incredible moment. It showed how a lot of hard work in this market really launched him in another territory other than Australia. Canada is one of the biggest markets in the world for Vance Joy. I went and celebrated by buying a nice pair of black leather boots in London when I got the news.
The last was the first arena we performed at last year. The band played Georgia and 8000 people held up their lights on their phone and swayed… it was literally one of the most beautiful things we had seen. Everyone was on such a high… but then we had to quickly get in a van to go to the hotel as we had a super early flight the next day.
What is the most challenging part of your role?
Everything. But challenges are good!
Everything is challenging. The new things you learn daily, the new problems you face be them good or bad. All of this is what makes your job exciting. Sure they can stress you out but a you can learn from challenges. I would hate to be in a job where I didn't have some kind of daily hiccup. That would mean I was content, and not striving to achieve more. I can't spot anything specifically that I see a daily challenge as part of my role. So many things fly by and you deal with them as they arise. Take a breath and move forward.
Who are your role models in the industry whether they be international/Australian?
My goodness there are so many incredible women in Music in Australia. The APRA's just recognised Fifa Riccobono this year at their awards and it was so inspiring to sit there and watch her history. What an incredible career.
I have personally seen Jess Ducrou as a role model, she is so incredibly committed to what she does. Even getting out in the mud in her boots at Splendour to organise people in their cars. She always remains calm and collected in a segment of the industry that involves big risk. She was the first agent to come to see Vance Joy at a small cafe in Melbourne. I was scared as hell to meet her, as far as I saw she was the big dog. The most successful Australia female in the industry (in my eyes), but she was so normal and lovely.
Since I have been overseas I have been able to see Julie Greenwald in action through Vance Joy being signed with Atlantic. She is an absolutely incredible inspiring human. She is glamorous and aggressive (in a good way). She is able to activate a team & keep them activated for a long time. She's been at the forefront of the Vance Joy campaign at Atlantic. She has kept an entire team engaged and focused on this project now since September 2013. That's a long time, to only just be seeing Top 40 success now. It was part of our plan though.
The two things both these females have in common is they're both mothers as well and they both manage to hold such incredible influential roles in the industry and also have a family. They're both still young, stunning and have had impressive careers. Hard work and passion.
Top 3 Artists to watch in 2015?
I absolutely love Meg Mac. That is one hell of a female artist. I really have enjoyed watching her growth from afar. She is the kind of artist with a very strong vision who has followed through and executed extremely well. I am so excited to see what they do with her internationally this year.
Remi is an artist that we look after as a company, his album was one that I had on repeat last year while travelling a lot. It's a great record to work to, just keeps you going. He is a very creative human. I cannot wait to see what Remi gets his teeth into this year. ❤
I am very lucky to work with another inspiring musician, a female artist who goes under the name Jack River. We are working on her first release at the moment.
What is your go-to karaoke song?
I wish I had one. Sadly I have actually never done karaoke. Goal for this year!