You do a variety of things, can you please list them all here?
Haha, mainly publicity and radio plugging these days, I also still dabble in bookings for events and DJ regularly at the Corner Hotel, NSC, The Rochey and ACMI.
What does a typical day for you involve? (morning, day, evening, night – example of daily tasks and things you do)
A typical day for me is servicing, follow ups, meetings, loads of emails, going to gigs or playing gigs.
How did you get your start in the music industry?
As a teenager I went to a lot of gigs, and dabbled in small time bookings here and there, but my real start was when I moved to London and started working as a Nanny for a family that ran a producer and songwriter management company called Z Management. All three children were at school and Zita offered to work with her during the day. I jumped at the opportunity, then moved on to This Much Talent London, and the rest is history.
What do you love most about your job?
I love working with independent artists. I love helping them choose their singles, press shots, get their first radio spins, their first website premiere and in general getting their music out there to the world.
What is the hardest thing about your job?
Nothing, because I love it.
Where did you grow up and what were your childhood and teenage years like?
I grew up in a small country town in North Eastern Victoria, my childhood was very happy and very sport driven. I grew up going to the football every weekend until I was old enough to say I didn't want to go anymore.
I also grew up with my dad's amazing record collection, which helped shape my taste in music. In my early teenage years Grunge was huge, so I guess you could say I was a 'Grunge Kid', I had bright green and blue hair and wore my dad's flannelette shirts and nighties…
What artists do you work with/have you worked with?
Gosh, I've worked with Hoodoo Gurus, Boogie Festival, Bombino, AWME, Tinpan Orange, Gawurra, Benny Walker, Between The Bays Festival, Shadow Electric, The Age Music Victoria Awards, Tanzer, Olympia, Clairy Browne, Millington, Deer Prudence, Ding Dong Lounge, The Curiosity Experiment and many more…
Currently I am working on the following projects:
This Much Talent – publicity for New Venusians, Miles and Simone, Georgia State Line, Thomas Oliver (NZ), Dan Vogl, Merpire, Lake Minnetonka's Royal Funk Party,
Music Victoria and Leaps and Bounds music festival doing publicity, marketing and feature events.
Chrissie Vincent Publicity – Reclink Community Cup, Jeff Lang.
Besser Space – I run an incredible art gallery / event space in Collingwood with two amazing event producers and stylists Jacelyn Hawkins (Flock Agency) and Belinda Collins (The Social Crew)
If given the chance, what would you change about the current Australian Music Industry?
I would love for commercial radio to support more Australian artists.
What advice would you give someone wanting to get into publicity?
It's the same advice that I give to everyone wanting to work in the music industry in general, be passionate about what you do, if the passion isn't there, then it's the wrong job for you.
How do you unwind when you're stressed?
Binge watching TV on either Netflix or Stan. RuPauls Drag Race is a good one! I love unwinding with my friends and family, yummy dinners and hanging out.
Who are your three artists to watch at the moment?
This is where I get to pimp my clients yeah?
New Venusians, Miles and Simone, Georgia State Line, Thomas Oliver (NZ), Dan Vogl, Merpire, Jazz Party, Lake Minnetonka
Three artists to watch at the moment are:
Freya Hollick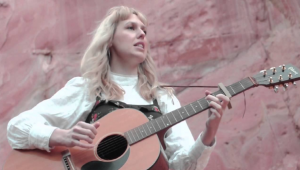 Cable Ties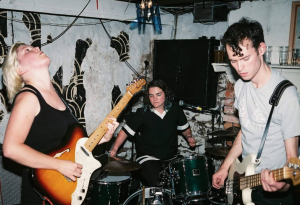 Batts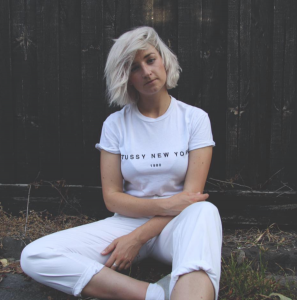 Have you had to overcome any challenges or adversity in your career, and if so, how did you approach them?
Actually, I've been very lucky, but when I do come up against challenges, and let's face it, everyone does at some stage in their career, I approach them with honesty.
Do you feel that higher education is necessary to work in the music industry?
It depends what job you want to do in the industry. There certainly wasn't the private music schools like Collarts, Aim and SAE etc when I started in the music industry, back then (sorry showing my age), you just learnt on the job.
With the digital world forever evolving the content creation courses and marketing are definitely good high education training worth pursuing.
Who are your role models in the industry and why?
My role models in the industry have been my incredibly strong female bosses, mentors and great friends who have trained me and taught me to work hard and never give up:
Zita McHugh – Z Management in the UK
Sandy Dworniak – This Much Talent in the UK
Chrissie Vincent-James – Chrissie Vincent Publicity and Collarts
What is your go-to Karaoke song?
Whip It by Devo – because I can't sing it's a great silly song to dance to.