Please tell us about Ra Ra Records, what the vision is, and what you are doing.
RaRa Records is a label designed to mentor and develop young female artists. It is for signing young artists, helping them release music as well as being mentored through the process.
What artists are you working with at Ra Ra?
I have signed 14 year old Sage Mim who is beginning her career as a songwriter and musician. I have also released my own music on the label. At the moment I also have enlisted the help of Melbourne musicians Richelle Boer, Demi Louise, Laura Baxter and Anna Cordell assisting in mentoring young girls and running workshops with me.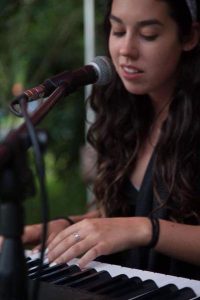 Sage Mim
How did you get your start in the music industry – what is your story of how you got to where you are today?
I grew up in a musical family. My Dad and Mum were involved in the Catholic Church and were intent on bringing spiritual music into a fairly stoic environment. We grew up in a community of dedicated people and my parents would help run festivals and were constantly playing at events around Victoria. We were always around music and musical people.
I was not one of those people who was known for music in high school. I loved music, had private piano lessons and would go to punk gigs all the time with my friends. But it wasn't until my 21st birthday that I played a show and everyone realised I could sing, I had written songs and was ready to perform. I struggled so much with self esteem and confidence though.
My cousin Cam invited me to play keys in his folk band Canos. Not only was this a heap of fun but I also got to start touring, playing festival bills and recording with a band. Cam also encouraged me to write and sing the songs I had written. It was only through this experience that I finally developed the confidence to break off and do my own thing.
After I started DASH as the lead singer/songwriter we went pretty hard to try and make some kind of an impact. Within 3 months we had recruited a band, recorded an EP, were releasing it and heading out on our first tour. This cycle continued for several years before I eventually began to see cracks appear – in the band as a unit, and also within my own personal life.
I went through what I can only describe as a breakdown. I became completely incapable of making decisions and functioning at a normal capacity. I masked it very well and even to this day my closest friends and family don't realise how bad things had got for me. I would be out with friends and then end up sleeping in my car because I was so dysfunctional I couldn't drive home without feeling like I might try and drive myself off the road. I stopped eating and was doing everything I could think of to make myself disappear without people knowing what had happened to me.
I eventually went to see a GP and she took me through a mental health examination. She wouldn't let me leave that day without booking me in to a psych and starting some medication for severe depression. I was incredibly reluctant to take any of this advice but I truly believe I owe her my life.
I can't say that things got better straight away. If anything they got a lot worse. I had to start unravelling years of bad patterns, acknowledging to myself that things weren't ok, sharing this with my family and friends and going through the long process of trying to find a good psych and medication that worked for me. After about a year of further downward spiralling I undertook an examination for Bipolar and was successfully diagnosed. While I was in total disbelief, things started to turn around a lot more for me with the right medication and the right psych who specialised in this area.
I really had to back off from my commitments. I stopped going out as much and couldn't get up in front of an audience. Around this time, the band fell apart and I grieved this so much.
After a time of healing, life style changes and support from friends and family I began to dream of recording again. Cherry Blossom Romance is the latest release under my own name and has been released on my new record label – RaRa Records.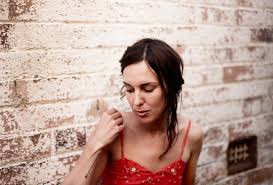 Holly Throsby
What made you decide to start your own record label?
As a singing teacher I am exposed to so much great talent. Watching young girls start out in their musical career has made me so passionate about supporting them and giving them the confidence to write and perform their own music.
From this experience I got the idea to start a record label. After my own experience in the industry and my desperate desire to seek female mentors throughout much of my journey, I decided I wanted to start a label for young women with a deliberate mentoring component built in. Through the label young girls can partner with female musicians already in the industry. The label is called RaRa Records and is my newest and most exciting project to date.
What advice would you give someone wanting to start their own record label? Where do you begin?
Even though you may be only releasing your own music or your mates', I would definitely encourage label heads to get everything in writing and on a contract. I have always tried to plan for success in my endeavours. So plan for $1 million to come your way. Have all the percentage splits set up way ahead of time. You may only ever be distributing a couple of thousand dollars over time but you wouldn't want conflict to come up or for you to miss out on an opportunity if serious money or press ever started coming in.
If given the chance, what would you change about the current Australian music industry?
I would love to see indie Australian music given more of a platform in the public domain. Since Spicks and Specks there hasn't been a TV show that really broadcasts indie talent. Triple J has an amazing indie component built in to their programming but they have the entire monopoly on this and they are also a youth focused radio station. It is really hard to cut through the Australian industry if you don't have Triple j behind you. There are really no other avenues. I would love to see some funding and opportunities putting into diversifying these avenues – like commercial radio and major festivals having an indie/Australian quota. We are one of the few countries in the world that seem so averse to promoting their own music within their own country.
How do you unwind when stressed?
Make something! I decided in 2016 that I needed to be making art that didn't have a business plan or public release timeline attached to it. I started the year learning to make a ukulele and then set a goal to learn a new skill every month. I did basket making, weaving, welding, water colour painting, pottery… so many things. It was so good to be doing activities just for fun.
What advice would you give to your 18yo self?
Be brave & be vulnerable. Like so many people, I struggle to have any confidence in my own ability or my own voice. I never thought I had anything to say or that people would want to hear it. It took me so long to have any confidence in that.
I really wish I had confided and had more trust in friends and family. Again I didn't think my experience was anything special. There are so many people out there that have real life struggles. It's important to share what's going on in your head though. It can all blow up and envelop you pretty quickly.
Do you feel that higher education is necessary to work in the music industry?
Well I have a degree in International Politics so I'm definitely not one to say that you have to be trained to do what you love. Experience and drive are two of the things that have served me best. Do whatever you can to take opportunities for experience. Join bands, perform when you get the chance, start businesses, learn from letting things fail, start again if it all falls apart, take criticism and let it fuel you not crush you. You really just have to persevere..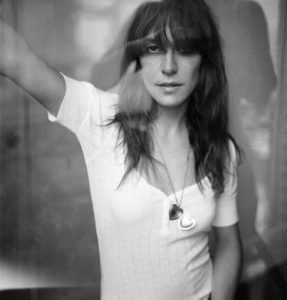 Feist
What tips would you give an artist trying to succeed in Australia? Is there a certain route they should take?
Create all the time. Make sure your work isn't just driven for release but that you always have material on the go.
Persevere. Start emailing out and then follow up, then follow up again and then follow up again. Everyone is time poor and the industry is full of young people just like you trying to get a break.
Find community. Support artists you love, share bills with them, write songs together. A community of artists is a great support base and also means you can draw from each other's experiences and share fan bases.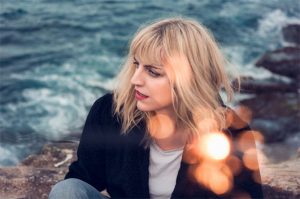 Sally Seltmann
Who are you role models in the industry whether they be international/Australian?
Sally Seltman. She is a beautiful indie singer songwriter and a real veteran of the scene. She has had her own bands, played solo and also written for some pretty amazing artists like Rachel Platten and Feist. She seems to know how to keep reinventing herself and to persevere no matter what changes may come.
Holly Throsby. An incredibly delicate songwriter who has so much attention to detail in her music. She is a true poet and writer. In her downtime between albums she wrote a whole novel! I really respect that level of creativity and desire to create no matter what the method is.
Feist. She is my dream. I think she is an incredible songwriter and a true artist. She has pioneered so many sounds that have influenced the industry. I am her #1 fan.
Top 3 artists to watch right now?
Gretta Ray is really making her impact on the scene as a songwriter and performer. She is a truly stella songwriter and a super engaging performer.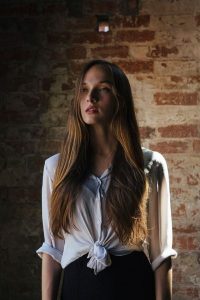 Asgeir. Iceland sure punches above its weight on the global scale. The sheer talent pouring out of that tiny country is amazing. This young fella is a beautiful performer and songwriter.

Sage Mim. She's on my new label and this girl is dynamite talented. Definitely keep your eyes peeled for releases from this one.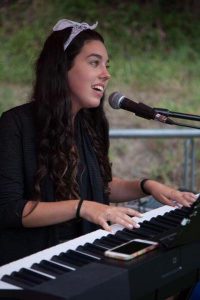 What is your go-to karaoke song?
Living on a Prayer – Bon Jovi