What is your role/roles and how long have you been doing them for?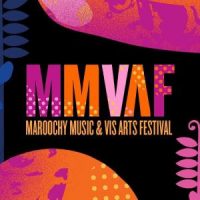 My current role is Marketing & Event Manager for a festival on the Sunshine Coast called Maroochy Music & Vis. Arts Festival, I have been in the role about 4 months but this is their third year and I'm really excited to be involved. I also do some consultation on the side mostly focusing on strategy for brands/events and contract myself out as an artist liaison & event manager.
What does a typical day for you involve?
Is it cliché to say that no two days are the same? I split my time between Brisbane and the Sunshine Coast so it depends where I'm based for the day, for now I need to be in both places so I'm still living in Brisbane. To start with I need coffee, then I tackle my emails because they become a distraction later in the day and if you don't keep on top of your inbox it is easy for things to get away from you.
Generally I'll have meetings, lots of calls to make and plenty of liaising to do with various stakeholders. I tend to get cabin fever, especially if I'm in the office but luckily our new space on the coast is a block back from the beach for when I need a break.
Depending on what phase of the campaign we are in I could be working on any number of tasks but I always have a to do list on the go to ensure I'm on track and manage my time well. If I need to write copy I do that first up because it's harder to write when your mind is tired or with constant interruptions. Once or twice a day I make a point of keeping my own social media updated and checking the music & event groups that I'm in. After work could be any number of things, but I'm not adverse to a glass of Rosé, meeting friends for dinner and going to a gig.
How did you get your start in the music industry?
It started when I was at university, I was going out a lot and didn't know where I wanted to end up. A local promoter asked me to sell tickets to a festival and I loved it so I sought out other festivals. Steve Papas was running a brand in Brisbane called The Arcade Creative and he put a call out for promoters for Summafieldayze, that was back when industry tickets were a fairly new concept and there were only a handful of people doing it. I managed to move a lot of tickets so Steve asked me to build a team of people under me which was the push I needed. I ended up building a team of promoters from Townsville to Byron Bay, I had up to 40 people under me at one time and got to go to all these huge festivals for free. I was hooked.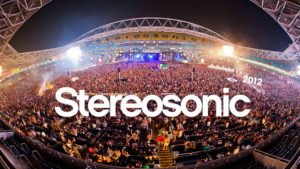 Stereosonic
Around that time Steve had partnered up with Adrian Mezzina and turned The Arcade Creative from an event brand into an agency, they had also acquired their own venue in the Valley called Monastery which they converted into what many would know as Oh Hello today. I volunteered for a number of their events and got as much experience as possible, I even took time off my job in retail so I could learn. Obviously they noticed and initially brought me on as a marketing assistant where I worked directly with my first mentor Holly Gazal.
I cannot thank them enough for my start, I got to work on so many amazing projects including a monthly party on Magnetic Island called Full Moon Down Under, Valley Fiesta, Listen Out and so many more. I knew events and festivals were what I wanted to work on, and I had found an agency that was the go-to for these types of events in Queensland. It was pretty surreal.
What do you love most about your job?
So many things, but if I have to say just one – getting to share the music I love with others and having them share their music with me.
What is the hardest thing about your job?
One of the biggest misconceptions about working on music events is that you will get the best seat in the house. While your friends will be together watching the show you'll probably be running around backstage and for the most part, won't get to see any of the acts perform. It's not the worst thing in the world, if I'm really keen on an artist that is performing I'll make arrangements to see them elsewhere.
Where did you grow up and what was your childhood and teenage years like?
I grew up in Brisbane and have always lived here, one of my first mentors told me that my network was the greatest asset in this industry and to use that while I gained experience and that stuck with me. I come from a nuclear family where I was the older sibling and I was good at school so I had a pretty cruisey upbringing. I wouldn't say anything in my childhood really shaped my path, I didn't know what I wanted to do when I left school because I wasn't really challenged early on.
What artists do you work with/have you worked with?
Worked with is a bit of a loose term. For 3 years I was assistant Artist Liaison at Stereosonic Brisbane, then for events like Full Moon, Valley Fiesta and more recently Auditree (a house & techno event brand in Brisbane) I was the primary contact for artists prior, during and post event. I therefore met and got to host an incredible range of acts, some of them I got to book myself or have a say in their booking as part of a bigger team. I haven't put together a tour yet or worked exclusively to develop an artist but it's definitely something I would love to pursue.
If given the chance, what would you change about the current Australian Music Industry?
I think Australians are getting much better at supporting homegrown talent, for so many years with all the major touring festivals we were spoilt for choice and became attuned to seeing lots of high calibre acts in a short space of time. Punters were supporting far more international acts through these events and thus their expectations of what a 'good lineup' constitutes is fairly skewed. I definitely would like to see more support for our local musicians, more platforms for them to showcase their talents and more funding for events and businesses that provide these outlets.
What advice would you give someone wanting to get into events and festivals?
To explain this properly I think it's easiest to summarise in 5 points:
1. Do your research, know the kind of events you want to work with & who is behind them. Go to those events & introduce yourself to people, no one wants to hear that you think their event 'looks really cool' but that you have never actually been to one.
2. You should only work in events if you love events, I can't go to an event or festival without analysing every detail and thinking about what I would do differently. It's a double-edged sword but I'm perpetually learning and it drives me to improve.
3. Understand that you can't do it all, but also learn as much as you can from the people you work with. And don't ever ask anyone working on the team to do something you're not willing to do yourself.
4. Don't fangirl, artists like it when you can hold a conversation.
5. Always keep your cool, no one wants to see the person running the event stressed out or yelling.
How do you unwind when you're stressed?
This is something I'm still working on, I really need to try yoga and meditation. For now I love reading so I usually find a quiet spot and switch off from the world.
What are your three artists to watch at the moment?
Willaris.K – absolutely floored with what he has achieved in less than 6 months, his sound is so unique.
Lastlings – love their sound and after seeing them recently they've nailed their stage presence too.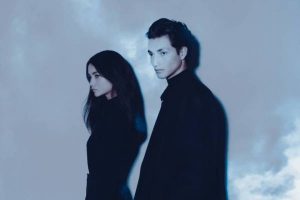 OKBadlands – a Brisbane duo playing at MMVAF this year, really excited to see them mature.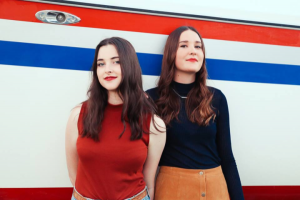 Have you had to overcome any challenges or adversity in your career, and if so, how did you approach them?
Definitely, there is still a degree of sexism in the industry and also ageism – they often come hand in hand. I've been spoken down to and had people try to pull one over me but I don't take it personally. I've become a lot better at addressing/voicing issues as I've grown confident in my abilities, but mostly because I want to set a good example for others. Even a few years back the guys installing the sound system at a venue I worked for assumed I was one of the venue owners wives and I had to explain that no in fact I was the marketing & event manager and I was there of my own merit.
Do you feel that higher education is necessary to work in the music industry?
In short no. University can help you find what you're looking for and provide you with structure but ultimately practical experience outweighs memorising frameworks and definitions.
I mentored a number of university students at the first agency I worked for and the ones I picked were always the ones who showed initiative and an understanding of what we did.
In saying that there are some great courses out there, like the Bachelor of Entertainment Industries degree at QUT. I think it's more important to figure out what it is about the music industry that drives you, seek out a mentor and get their help in setting realistic goals.
Who are your role models in the industry and why?
Back in March I read a study that suggested one of the main reasons that there are fewer women in the music industry is that the lack of female role models. I find this really interesting because I have a few: Jane Slingo – I only briefly met her while she was tour managing at Stereosonic but I would love to work with her one day. Sarah Donnelly – she is a bundle of energy and a wealth of knowledge. Jessica Phillipe (J.Phlip) – she has such warmth, composure and is incredibly modest.
What is your go-to Karaoke song?
Vanessa Carlton – 1000 miles (cue the car scene in White Chicks)