What is your current role/roles and how long have you been working in the music industry for?

I currently work as Director/Creative Producer for Vicki Gordon Music Productions, Founding President/Creative Director for CICADA International Inc, Curator & Manager for Barefoot Divas and Independent Consultant & Project Manager for selected projects and artists. I have worked in the Australian Music Industry for 30 years starting as a musician and recording artist, music and festival director, record label & artist manager, A&R Marketing Director, ARIA Board Director, Music Curator and Music Theatre Producer. As a young musician I supported Australian bands Do Re Mi, the Machinations and Icehouse.
For those who are unfamiliar, tell us a bit about Barefoot Divas and what they are about?
Barefoot Divas is the culmination of my kaupapa (sacred cause) to explore my connection to my Maori heritage and commitment to showcasing First Nation Women singer/songwriters on the Domestic and International stage. Barefoot Divas include Indigenous singer/songwriters Emma Donovan (Gumbayngirr) & the critically acclaimed Ursula Yovich (Brada/Serbia) Merenia (Maori, Roma Gypsy), Ngaiire (Papua New Guinea) NZ Laureate Whirimako Black (Maori) & highly awarded Maisey Rika (Maori). These female role models have provided inspiration and hope to young people in NZ who have grown up in Maori gangs and whose parents are incarcerated; emerging indigenous singer/songwriters in Redfern Sydney; pregnant teens from abused and violent relationships in Oakland California; young people from the Stony Nakoda nation (Sioux People) in Banff Canada; first nation students in Hawaii and to 80 different nationalities through the United World College of International Students in Hong Kong.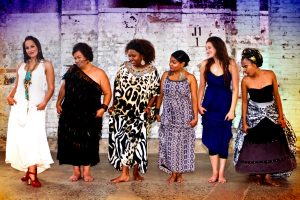 www.barefootdivas.com.au
Describe a normal day in the life of Vicki Gordon.
My life's work is dedicated to improving the status of women in the Australian Music Industry and developing programs which empower women and youth through music. I grew up with a strong and deep cultural respect for music and understand the power of music to change people's lives and in some cases to save lives. In 2009 I established the not for profit Charity Cicada International Inc. On any one day I might write a funding application, develop a new idea, secure partners for a new project, speak with artists and managers, work on budgets, lobby politicians and major stakeholders, schedule meetings, respond to artist enquiries, develop marketing plans, oversee publicity & media schedules, oversee recording contracts, determine visual marketing ideas for photo and video shoots, offer recommendations for creatives to work on specific projects and most importantly encourage female managers and artists to be pro-active about supporting other women in the business.
How did you get your start in the music industry? What is your story of how you got to where you are today?
I grew up in a small NZ town in the North Island called Whanganui. My parents separated when I was 8 years old and I learnt to play the guitar and started writing songs to deal with surviving in a broken family. My mother was a child prodigy piano player. She recorded from a very young age and I have been lucky to inherit her love of music. I left NZ when I was 19 with my guitar, and $300, and flew to Sydney knowing nobody to try to get a job in the Australian music industry.
My first job in the music industry was actually in Brisbane working as a Music Director. I also worked as a musician in two all-girl bands. The most successful was called SPIT. The other was called ON EDGE which came out of a project I created called WRAP GIRLS (Women's Recording Art Project) which engaged unemployed young women in all aspects of the business as musicians and song writers, creative designers, artists, roadies, tour managers and sound engineers. The project culminated in the recording and release of a vinyl EP. I moved to Sydney in 1988 and worked for the Australian Theatre for Young people. At that time I had become very concerned about the lack of women working in non traditional roles and the sexist representation of women in the music industry.
I established AWCM Australian Women's Contemporary Music Inc to try to redress the imbalance. I produced Australia's first All Girl Rock Festival Fast Forward, first training program for female DJ's SCRATCH, first Aboriginal and Torres Strait Islander Women's Contemporary Music Festival With Open Eyes and Singaot Sista for Fest Napuan in Vanuatu where women are discouraged from playing music and performing on the stage. I also ran my own Record label called Republic Records and managed and produced Australia's first Indigenous pop artist Brenda Webb, producing her ARIA nominated single Little Black Girl. From there I went onto run the independent record label Transistor Music.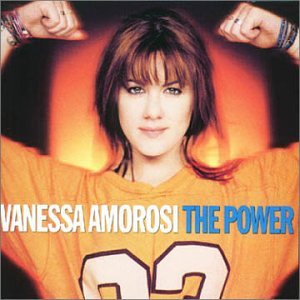 Vanessa Amorosi
As Director of Marketing & A&R we signed and developed Australian Independent artists such as Sick Puppies and Vanessa Amorosi amongst others. I was responsible for marketing Vanessa's multi Platinum debut album The Power and smash hit single Absolutely Everybody (Top 5 in 29 Countries) Transistor Music was the first label to break Dance Music on commercial radio in Australia with dance and techno artists from Italy, Germany, Spain, South Africa, Holland and France.
I have been an artist Manager for over 2o years including managing Indigenous singer/songwriters Ursula Yovich & Emma Donovan producing Donovan's Video tribute Ngarraanga to the Stolen generations. I have spent a lot of time mentoring Indigenous female artists in the Northern Territory, Alice Springs, Arnhem Land, Perth and the Kimberley. I will always be focused on gender equality and I am producing a Women's Festival in 2017 to, hopefully, tackle some of these issues once again.
You were the first woman on the ARIA board of directors. Was it a completely different music industry at that stage? What are the biggest changes you've seen?
Other women have sat on the ARIA Board seconding for the male directors who were unable to attend. However, I was the first woman voted onto the Board as Director in my own right, in 50 years, to represent the Independents. There hasn't been a woman on the ARIA Board since I resigned in 2002. It saddens me to say that little has changed in relation to gender equity in the Australian Music Industry. Having said that it is important to differentiate between women working in the business side of the music industry and female artists. By the business I am referring to the decision makers, not the publicists and receptionists or even the administrators working for our peak bodies, but the A&R Directors, Record Label Managers, Tour Managers, Producers and Engineers and Marketing Directors. It is the decision makers who determine the culture and future of the industry, who shape the face and sound of the industry and are responsible for how it is projected and perceived by future generations to come.
It is in these business areas where I saw so few women represented in the late 80's where we still see so little change today. Too few women working as record label managers; video directors; record producers; sound and production engineers; managing directors' CEO's and CFO's; Festival Directors and those representing the industry on the boards of our various peak bodies such as ARIA & AIR. Whilst we have seen a positive emergence of female artist managers this is not surprising given our propensity for multi tasking. It is the women working behind the scenes in Major & Independent record labels in the traditional roles of PR, personal assistant, promotion and publicity and occasionally in the male dominated role of marketing who are so often the backbone of these companies and are constantly over looked for executive positions.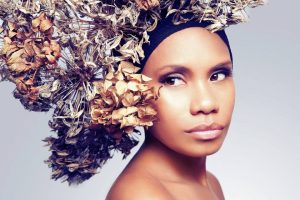 Ngaiire
Do you feel that higher education is necessary to establish a career within the Australian music industry?
No not at all but it definitely helps to have a broad understanding about copyright, budgets and negotiating as well as handling money. Real life experience is the most essential skill to working in the music industry combined with a deep understanding of human nature. It is my experience that extraordinary creativity almost always comes from a place of insecurity and vulnerability and artists, who are the key to our business, need to be handled very carefully.
What tips would you give an artist trying to succeed in Australia? Is there a certain route they should take?
Determine your own route, make your own path and create your own destiny. If you want to be a great artist – be a great person, if you want to be an artist manager – manage an artist, if you want to run a record company – establish your own label, if you want to be a producer – produce your own music, if you want to be respected in the music industry – show respect for your peers and elders.
What issues do you feel the Australian music industry is currently facing and how do you think these could be changed and improved?
In 1984 the Australia Council recognized that women artists were being disadvantaged and adopted the Women in the Arts Strategy for Action. Between 1985 – 87 the council initiated several programs to implement strategies to specifically address the issues effecting women in the Arts, however, the area of women working in Contemporary Music (the Rock Industry) was then and remains today the most under researched area of all. Unfortunately both the State and Federal Arts organisations are reluctant to take on gender issues and this falls to those of us that have the passion to do something about it. Gender equality, for me, still remains to be the most important issue we face. Thankfully some of the women I have mentored and many younger women are now engaged on this level and will be involved in the SHEILA Women's Festival I am producing in 2017.
Have you had to overcome any challenges or adversity in your career, and if so how did you approach them?
Courage, tenacity, strategy and blind determination.
Did you ever have a mentor/have you mentored others and do you feel this is a valuable part of the music industry?
Unfortunately I came through the Industry at a time when mentors were unheard of, so no; I have never had a mentor although I have been lucky to work with some inspiring people. I have mentored numerous artists, especially women and a lot of emerging Indigenous women which I will continue to do for as long as I have something of value to offer.
What does 2016 hold for you and the initiatives you are working on?
I am Associate Producer for a very important Indigenous work called One Billion Beats which opens at the Campbelltown Arts Centre late February. I have a new Musical, new Barefoot Divas show and SHEILA Women's Festival all in development for 2016/17
What's your go-to karaoke song?