Alice, you're the Senior Marketing Director at mtheory, based out of New York. Tell us your story! Where did you grow up and how did you find yourself in New York City.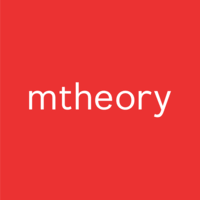 I grew up in Hobart, Tasmania (before it was cool). An injury, an opportunity and some grit brought me to NYC. I'd always wanted to sing professionally, but sustained a pretty serious voice injury when I was 19, which crushed me. My surgeon told me after I developed a scar on my left vocal cord from an operation that I couldn't sing anymore but I could act, so I started an acting course at VCA.
While VCA was an amazing experience, I still desperately wanted to be close to music. I'd thrown in an application for a Music Business Master's course at NYU on a whim, and later learned I'd been accepted. I picked up and moved at 21 not knowing anyone, and haven't looked back.
How did you get your start in the music industry – what is your story of how you got to where you are today?
Sounds tediously well-trod, but I hustled hard and made friends. There was a real sense of urgency to the international students at NYU vs. those who lived here. I'd fallen in love with New York: I needed a job, and a visa with it, to stay. I worked to land multiple internships at major/minor publishers and labels and, when I graduated, a friend from a previous internship put me in touch with mtheory. I've been there for the past 5 years.
For those who are unfamiliar, tell us a bit about mtheory, what artists do you work with? Do you work with any Aussie artists?
We're a manager services company based in NY, LA & Nashville. We were founded on the premise that there were a handful of brilliant artist managers out there who needed great help and additional expertise on their teams. We built a business to cater to them. Turns out our founders were right. Almost 10 years later, we are fortunate to work closely with some of the best managers in the game.
Our services include marketing, digital and social strategy, sales, tour marketing, creative services, live production, deal advisory, distribution, production and project financing. And yes – I am grateful to work with the very excellent Future Classic team – who manage Aussie acts inc. Flume, G Flip, Erthlings, Ta-ku & more. We also work with The Presets (via Little Empire), What So Not (TMWRK) and Slumberjack (Slush management).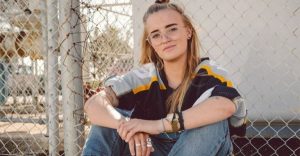 G-Flip
Tell us about your role, what does your day-to-day entail?
As a Senior Marketing Director, my primary functions are to lead and train some of our client teams, build better strategies for artist development, and help our clients innovate and execute on global marketing initiatives.
I run alongside my managers on anything that is important to them and their artists – be that running financial analyses to help prioritize various sectors of their businesses, joining/leading label marketing calls, liaising with agents, promoters and press, negotiating brand partner deals or launching new merch — you name it. I'm interfacing with partners a lot.
We also have a team of specialists in house, who have years of expertise in those aforementioned areas (tour production, tour marketing, digital analytics, etc). I tap them whenever we need added expertise on any given project.
Personally, I'm a creature of habit. My day starts at 6am with coffee, papers, and a sweat. I'm very protective of personal time: staying balanced and focused makes me sharper and more productive. I had a boss at an old internship who referred to this as a 'day-before-his-day', which I continue to love. You have to feel out your own boundaries and find what works for you.
Having seen a rise in success for exported Aussie artists of late, Courtney Barnett, Vance Joy, Flume etc, what advice would you give Australian artists trying to crack the U.S market?
Build fans at home first. Australia can feel noisy, but the US is exponentially more noisy – to the tune of 300MM more people. "Breaking in America" might sound sexy, but it's way easier to succeed at that if you have a demonstrable fan base and momentum at home.
By amassing local fans, streaming engagement and ticket value, you'll be better positioned to win overseas: just as Courtney, Vance Joy & Flume all did. You'll have better leverage in negotiations, too. If you come over here with no steam, you'll end up in a shitty label deal for which you'll give your first born child, with an agent who doesn't care about you, wondering why O2 visas are so damn expensive. Not awesome.
I would further encourage anyone to tap the expat community. Australians are, for the most part, a very friendly bunch. We want to enable one another to do well and succeed. Sounds Australia do great work in that space.
How have you found the transition from Australia to NYC, both personally and work wise? Have you settled in okay? What are you missing most about home?
I've been here nearly 7 years now, so I'm fairly dug in. I'm addicted to the energy and the pace; everyone has a story. With that said, it's a hard place to live. You're fighting every day. You fight spew on your stoop when you walk out the door, weird catcalling, the artic freeze, mad summer humidity, no personal space on the subway, the competitive person right behind you dying to take your place.
It can be exhausting. However – for as much as the city beats you down, she lifts you up and exalts you all at once. Incredible buskers on the subway, extremely long and detailed chats with strangers, someone giving free hugs on the corner: it's weird, wonderful and I love it.
Re. AUS: I miss the beach, friends and family, and Frosty Fruits.
What issues do you feel the global industry is currently facing and how do you think these could be changed and improved?
The extraordinary deluge of content available to consumers is a complex environment for both developing and developed acts to navigate. We've gone from having a bunch of gatekeepers, to having zero gatekeepers: there are 20,000+ songs a day now uploaded to Spotify/Apple.
I don't believe new artists, for the most part, get great advice about how to scale that landscape: where to spend, with whom to spend, or how to spend smartly. It's never been easier to access fans, but arguably never been harder to get the right exposure and keep those fans engaged. I think it's on the artist's team to dedicate the right time to understand competitive advantages, align on and communicate long term goals, then set very specific strategies for how and where to grow.
As a fan girl, I'm excited about the increased Western appetite for international music. There were some incredible global stories out of 2018, inc. Rosalia, Blackpink and Jain. Artists who are transcending language and cultural barriers seem to be simultaneously building global communities, which to me represents an energy that can be harnessed at greater scale.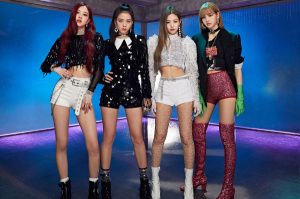 Blackpink
Give us your take on the local NYC music scene, where do you go to see shows and who are some local artists you'd recommend we keep an eye on?
I love the little haunts. Rockwood, Baby's, Bowery Ballroom. That's where you feel the community, the early shows. I also love Smalls jazz club, and a lot of the Juilliard students go to Fat Cat to jam. That's a fun session. Re. local artists, I love Lion Babe. Jillian (vocalist) has an extremely cool vibe.
Have you had to overcome any challenges or adversity in your career, and if so, how did you approach them?
My first real challenge was working out not only how to be good, but how to boss up and lead. Early in my career, I was consumed with the idea that I had to be the most productive, diligent, and most capable. I ate into personal time and burned the candle at both ends to prove that. And it worked for me! I was seen, I scaled quickly. Then I read one of the earlier McKinsey Women in the Workplace white papers (here).
There was a finding that because women earn on average .70c on a man's dollar, we put in 30% extra work to be perceived with equal value. And it's even worse for WOC. I understood then that I was going about it the wrong way. So I refocused that extra time back into growing my career. I delegated more, I found the right moments to communicate my wins, and I was encouraged to do so by my mentors. It feels like a long time ago now, but it was a huge turning point for me. I'll talk about it to anyone, anytime.
Do you feel that higher education is necessary to work in the music industry?
Nope! You need smarts, integrity and tenacity to advance in this industry. Period.
Have you got any advice for people wanting to start a career in the music industry and particularly any advice for those in your field?
1. Don't be scared to ask for advice, or say you need help when you're underwater.
2. This is a tiny industry. Be thoughtful about the way you treat people.
3. Invest in relationships that will have long term pay off.
Who are your role models in the industry?
I have two bosses in particular with whom I'm really proud to work closely. They are both reliably the smartest people in the room, but have an insane level of EQ, so are not douchey about it. Instead, they deploy their smarts tactfully, in such a way that lifts the people up, and helps clients get to the right answer.
Beyond that, I'm constantly inspired by a client of mine – Doris Munoz, of Mija Management. She is a bright, Latinx manager from California who has a fierce heart and a level head. She manages Cuco, Hunnah and more, and founded the non-profit Solidarity for Sanctuary. Read more about her here. Having proximity to humans like Doris keeps me hungry to win for her every day.
What is your go-to Karaoke song?