Please tell us your story! How did you get your start in the music industry?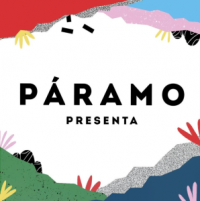 When something is meant to be it is. I think this industry chose me as much I just it. When there is passion for something there is not much else needed. Since I can remember I've been a fan of live music and concerts. For me buying a ticket and going to a concert was an investment (not everyone around approved of this), but still I kept doing and went to everything I could because for me it was my passion.
I went to small shows at bars, stadium concerts and many more, and every time live music has a power to catch and (enamorarme) me more and more. Then on my last years of high school I got the opportunity to do a Music Business summer program, moment where I really knew this was the industry where I had to be. I studied music production and business administration, and before graduating and before I knew it, I was working for this amazing company I have always dreamed, Paramo Presenta.
I think since I really wanted to do something that I was passionate about, I was always on the search of a job and a moment that could help me get to where I wanted. With a lot of conviction and determination. I've taken advantage of every opportunity since I can remember, and this is what I think has brought me to where I am. Today, I can say my work has brought me to being as happy and excited about something as not many can be.
Tell us about your role, what does your day-to-day entail?
As part of the booking department, my role on a day to day basis has 3 main parts:
1. Artist relations/hospitality: This includes coordinating with my team all negotiations with suppliers and artists regarding dressing rooms and catering, hotels and transportation, and any other related matter.
2. Offers/budgets: An artist, athletes, etc. offer is entitled to a previous analysis of an event budget. I'm in charge of creating these budgets and analyzing how ticket sales and/or other type of income should cover both fixed costs (including artist guarantee, production, etc.) and variable costs.
3. Production. I'm the main point of contact between our production team and our booking department, this way I must supervise the execution and fulfilment of all budget related matters for small and medium events.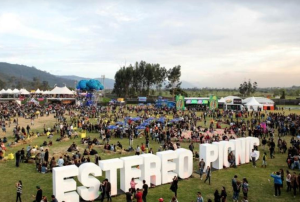 Festival Estéreo Picnic
For those who are unfamiliar, tell us a bit about Páramo Presenta, what artists do you work with/have you worked with?
Páramo Presenta is a promoting company, which has been operating in the colombian market for more than 15 years. We organize and promote different types of events such as music festivals, concerts and sports events among others. Our biggest event is Festival Estéreo Picnic, which takes place in Bogota at the end of March – beginning of April.
Throughout the years we have worked with international (english speaking) artists such as The Strokes, Gorillaz, Sting, The Killers, Underworld, Arctic Monkeys, Slipknot, Red Hot Chili Peppers, Muse, Arcade Fire, Interpol, Foals, LCD Soundsystem, Judas Priest, and latin/local artists such as Andres Calamaro, Rubén Blades, Caifanes, Draco Rosa, Bomba Estéreo and Aterciopelados among others.
Do you feel that higher education is a necessary step to enter the music industry?
No, it clearly depends on how sophisticated is the job. For example, a copyright lawyer, he does need a background and a higher education on law. But an artist, a producer or a promoter among others, require more than higher education or studies, a mix of qualities like imagination, determination and compromise among many others to be able to achieve their goals.
For me, experience is also one of the most important things when trying to achieve a career in the music industry. This is why my advice would be to work in the industry on every opportunity you might find. Entering and staying on it is not easy, but for people who are really passionate and want to develop a career on it, things will start to advance.
Have you had to overcome any challenges or adversity in your career, and if so, how did you approach them?
Everyday you overcome a challenge or and adversity. For me the most important thing is to approach every situation in a calm way, and to find a solution that fits accordingly to the situation. It's always important to understand the problem/adversity, then think of possible actions and analyze how would this solve the situation and then to apply your choice of action. Always trying to think out of the box has helped me to react on a creative and logical way to a big or a day to day problem.
Let's talk about the highs vs the lows of your career, what is your greatest achievement vs a moment you'd prefer to forget?
My greatest achievement being rewarded as the best new employee of the year at Paramo Presenta. A moment I'd prefer to forget, not any in particular, all these situations are the ones you must take advantage of to step stronger towards moving forward.
Who are your top 3 artists to watch?
What does the rest of 2019 hold for you? Anything exciting you can tell us about?
Surprises will come, the rest of this year holds the key to what we are trying to achieve for next year. A lot of planning and structuring is being done. Colombian music market and our festivals are growing and being recognized by major names in the industry, so this is something we are excited about and something we want to take advantage of. Helping to build a solid music industry that can bring people joy and happiness during live shows keeps moving all of us day to day.
Who has been your greatest champion in your career, who has helped you along the way?
I have had the opportunity to work with some of the founders of Paramo Presenta. So far, working hand to hand with 2 of them has been an amazing experience as they have helped me every time by giving me the autonomy to act my own way, but they have guided and encouraged me to being and demonstrating the best part of me. Having gained their trust, is so far the best feeling I could have ever asked for, as trust is the basis for every single relationship you want to maintain in the future.
What do you think is the biggest threat to artists or the industry and what would you do to change it?
On a part of it, I think technology can either be helpful or harmful to artists. Streaming services have 'helped' on some ways the industry by creating an easier distribution service that is within reach of many. But a big problem with this, is that what people pay for these services is not getting to the artists. Labels, publishers, etc. retain a great part of the winnings, and artists at the end do not see a big portion of it.
Another big challenge is for artists to stand out. There is a great variety and offer of music on this days, but to really stand out you need to show you are different and to connect with people. There are many genres, subgenres developing each day so you really need to show you are willing to give your life to music and to fight to get a spot on it.
Getting to the hill is not easy, but staying there isn't either. So on every step of the way, artists must step strong, with confidence and always being sure to demonstrate uniqueness and being you, as this is the only thing that can differentiate you from someone else.
What Aussie acts are you keen to catch at BIGSOUND?
Still discovering the lineup, so far Bad/Dreems, Jon Bryant, Fletcher Gull and Mojo Juju are on the top of my mind.
What would your younger self like to remind your current self?
Always visualize and dream of where you want to get and where you want to be. Keep fighting and never stop. Don't let the feeling of importance and self growth stop you, or be a stone in the road towards achieving your goals.
What is your go-to Karaoke song?