What is your current role in the New Zealand Music Industry and how long have you been in the position for?
I currently work managing Weird Together, touring bands like Marlon Williams and Thomston internationally and incoming bands like Courtney Barnett, Odesza, Rae Sremmurd, etc – all the while Djing and playing music & booking up-and-coming artists at a venue called George. An every person I guess, as we do in this industry!
I previously worked at Saiko Management – my role was as an Artist Manager for Lorde, Thomston, and Parson James. I was there for 2 years. Saiko Management was a brand new entity, at least in physical form (they opened an office) when I arrived on the scene. I happened to be in town on holiday and was asked to work on the release of Lorde at this time. I actually said "yeah, nah" a few times until realizing that this was worth staying for! The company was formed by Tim Youngson and Scott Maclachlan.
This was a talent management company that went from zero to a hundred due to the quick success of Lorde after her public release. The company also dabbed in sports management, sponsorship, advertising, and events. Prior to that I worked as an Artist Manager for Punkdafunk (Cut Copy, Architecture in Helsinki, Dragonette, Free Energy) for 3 years.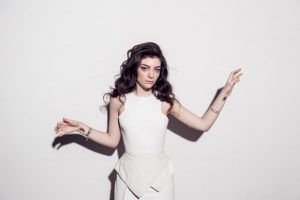 Lorde
Describe a normal day in the life of Ayisha Jaffer.
No day ever seems to replicate itself. I could be driving a van down the highway to a gig, passing out and/or working till 4am in a hotel room, debating with sound guys, making timeline plans for an album release, DJing at a nightclub, recording music in the studio, producing, and the list goes on. I'm very reactive to any great opportunities that comes my way and try my best to keep just saying YES. 
How did you get your start in the music industry – what is your story of how you got to where you are today?
That's an epic question that can best be shown in a timeline. The igniter was this, I was a kid that loved going to gigs. I would do anything to get to a concert, even use someone else's Mom to lie for me (thanks Joe's Mom). People noticed and one day a friend asked if I could organize a Battle of the Bands to raise money for Relay for Life (A Cancer Society) because I knew a lot of bands. I honestly knew nothing about throwing a show or what I needed to consider but I just researched what I need for sound, how to book a venue, contracts with performers, how door works, and getting sponsorship prizes for the battle and ended up raising $1k which is a lot for a 13 year old.
The venue I booked at recognized this as a success and asked that I put on a monthly concert there until I went off to college.
I just loved live music and got stuck in. From there it was recognition, networking, and me just asking people who I admired or knew more than me to have informational interviews on how I can eventually do what they do.
And that lead me to this timeline:
Promoter in Milwaukee @ local venue
Promoter in Chicago / House Parties & multiple spaces @ Columbia College
Artist Development Rep @ Universal Music for the Midwest
Agent Associate / Intern Coordinator / In-house Tour Manager @ The Windish Agency
Manager @ Punkdafunk
Manager @ Saiko Management
Tour Manager/Manager @ Greater Than Propaganda (I work for me)
And of course with music, throughout all this time I was doing a whole slew of other things, wearing a lot of hats such as doing some international PR, hosting a radio show, DJing, putting on shows, and the list goes on.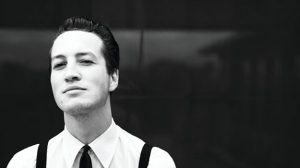 Marlon Williams
What was your motivation behind your move from America to New Zealand.
I was burnt out. I simultaneously put out two quite large record releases as the manager and label and everything in between which lead me to 20+ hour days on a regular basis. Living in New York, I was lacking that vitamin D, needed some sun and activity and was told New Zealand was the adventure capital of the world, so I decided to just come over and see what happens. I had no expectations or time limit, I just wanted to travel around and get stuck into some adventures and alas, here we are.
What are some of the differences between the USA industry and the NZ industry?
The most obvious difference would be that the US's industry is a lot larger. In New Zealand the industry is small which I find as an advantage as there is an opportunity for everyone to work together to push our local artists to the forefront. I do see that happening a bit more now but it has surprised me in the past that not everyone knows each other in the industry in NZ. I think everyone globally and the topics we all talk about in music are similar. The music industry as a whole is quite small. We all know the same key players and are ever-evolving. One advantage NZ has though is the government funding which I find as something I'd love to see more artists take advantage of alongside with some education on how to get their music out there.
What advice would you give someone wanting to become an Artist Manager?
Do not do it unless you want to eat, breathe, and sleep that artist everyday, are happy to be on call, and are 100% passionate about it. A backbone or big balls will also be required.
If given the chance, what would you change about the current New Zealand music industry?
I would try to get rid of the idea of everyone working separately on their projects and instead change the mentality to everyone working separately but together to get the NZ music industry and its artists on the map. The spotlight is looking at this side of the world right now. There are top tier artists popping up in New Zealand on the regular, I think they have a better chance of being noticed if as a small community, we work as one force to push our best artists to the forefront.
Have you had to overcome any challenges or adversity in your career, and if so how did you approach them?
Yes, there have been a few times I didn't feel like I was getting offered or paid what I was worth. How I overcame that were a few different ways. For two different jobs I did my homework when asking for a significant increase in pay, creating a strong case that I was doing above & beyond what's expected, explained what I've done directly and indirectly added value to the company & my current and future plans to continue to add value. On top of this, I preconceived any debate or opposition questions I may get and prepared answers for them. In these conversations, I knew what I was worth, stuck to my guns and ended up scoring a 10k increase in pay for both instances.
Other times for offers that are too low, I look at what I do the same way as I would a piece of art. For my work, you know it costs "X" amount. If I'm going to give my services away for less than "X" instead of more, then clients will feel more inclined to try and cheapen the deals which devalues my work. Regardless if I'm low on money or not, I never accept these offers because I'd be unhappy doing something for less than I'm worth & it strengthens my brand & will eventually pay more to wait for all the high quality offers. A Dalhi would never go on sale, would it?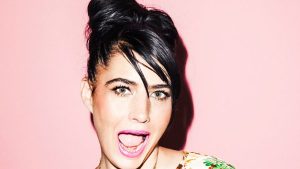 Kathleen Hanna
Do you feel that higher education is necessary to work in the music industry?
No, it's definitely all about hands on, getting out there and doing the job and learning as you go. Wing it until you are it essentially. I really don't think there's a better way to learn except getting stuck in. I suggest interning or having informational interviews with those that you admire and actively attending all the conferences, lectures, and panels at your disposal, more for networking than anything else.
What tips would you give an artist trying to succeed in New Zealand? Is there a certain route they should take?
No route is the same, there is definitely no exact science. The best thing you can do is make the best and truest art to you. If you make good quality art "they will come." Make sure to share your music and use the resources available to you with the disposal of the NZ music Comission, NZ on Air, and your peers. It's not a big town, if you're doing something cool, word spreads quickly.
I would say also to change the mentality of only trying to succeed in New Zealand as it's not a choice of their own. It's a choice of the fans, listeners, and people. Thomston for example put his music out online and ended up charting at #7 in France but he's from Auckland. That was organic, the fans chose him in that territory.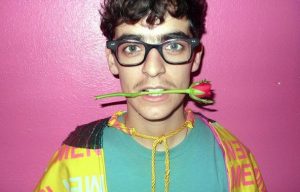 JD Samson
Who are you role models in the industry whether they be international/New Zealand?
Neil Harris from Punkdafunk, taught me all the clever ways of management
Sharod Smith, a media and music guru who mentored me to take over the world without limits
Gabe McDonough, a music supervisor at huge media agencies, always jumping around – he created his own brilliant role fusing music and media
Blondie who keeps on keeping on even after the industry stole her findings
JD Samson
Kathleen Hannah, legend
Top 3 artists to watch right now?
Marlon Williams, Jack Garratt, Santigold
In NZ, Heavy, New Gum Sarn, and again Marlon Williams
What is your go-to karaoke song?
I Just Want to Make Love to You by Etta James + Last Nite by The Strokes (sorry I have 2 based on the mood!)
What is your go-to karaoke song?
I Just Want to Make Love to You by Etta James + Last Nite by The Strokes (sorry I have 2 based on the mood!)