You do a variety of things, can you please list them all here?
I am an electronic producer and a vocalist, I work in two bands and have my own solo project.
The bands I am in are Haiku Hands and Kardajala Kirridarra.
Then I have my own solo project called Beatrice (which is my first name. Thanks mum!)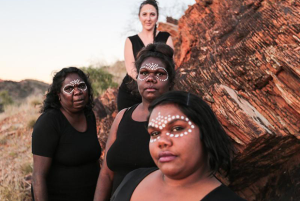 Kardajala Kirridarra
What does a typical day for you involve? (morning, day, evening, night – example of daily tasks and things you do)
I would love to have a typical day right now. I have been travelling a lot lately, I have just independently released three singles and an album with Kardajala Kirridarra and Haiku Hands and those bands are based in the Northern Territory and Sydney respectively. So I have been away for the past few months working on those campaigns.
Things that I definitely do most days at some point, in some order are: meditate, drink tea, answer emails, turn on Ableton (the program I use to make music), sing, play synths or piano, write words and listen to music and awesome audio books.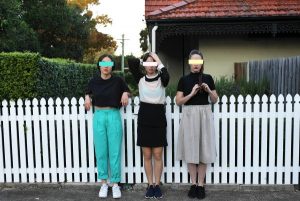 Haiku Hands
How did you get your start in the music industry?
I started in the music industry doing a combination of community development work and the arts.
I studied International Relations/Human Rights development at university and so I have always been really interested in bettering the world (whatever that means) from my very privileged position whilst at the same time experiencing life through music and wanting to share that with people.
What do you love most about your job?
I just love making music to be honest, it helps me process all of the big feelings I get in life. I also really like the idea of their being nothing and then you create something and sometimes its the most beautiful thing you have ever heard and sometimes it's shitty but just creating and expanding what wasn't there before, adding something into the world that hopefully makes it a nicer place.
One of my other favourite things is collaborating and working with other artists. I love combining two different creative universes and creating something beyond what those solo universes would be individually. I think a lot of the worlds trauma healing could come from arts based collaboration.
I also get to travel to some pretty special places because of my job, I get to go to the central desert of Australia and sit and learn from amazing old ladies, as well as work in studios in Sydney with some of the most inspiring ridiculously talented producers. So that's pretty fun too.
What is the hardest thing about your job?
The hardest thing for me right now is the balance between making music and doing all the admin that comes with running your own independent music business. It's so easy to get trapped in an admin universe because its so quick and satisfying to smash through a to do list and feel really productive. Where as when you create it's not that reliable, sometimes I work on something for hours and nothing will come of it, so its balance making time for creative explorations and not feeling bad about all the emails you're not responding too.
Where did you grow up and what was your childhood and teenage years like?
I grew up in the Dandenong's, then my family moved to Melbourne, then we moved Wagga Wagga then to Albury then I when I finished high school I moved back to Melbourne.
My childhood was very special, my mum has three sisters and I am very close with my cousins. We spent a lot of time together going on adventures across the country, on horses, in rivers, driving through golden wheat fields, climbing mountains, skiing. My family is also very fine arty so there was a lot of art galleries and art adventures.
What artists do you work with/have you worked with?
Through the various projects I do I am lucky enough to work with a ridiculously rad bunch of musicians.
I went to Red Bull Music Academy in Montreal last year and there I collaborated with people from all over the world such as Just Blaze, Branko, Deradoorian, Rayray from Taiwan and Shake It Machine from Switzerland (we are currently writing an EP together), as well as a bunch of others. It was very cool working with so many musicians from so many other places.
I DJ for an Australian rapper called Joelistics, he is also heavily involved with the writing of Haiku Hands. We also collaborate with incredible producers such as El'Gusto from Hermitude, Lewis Can Cut and Jaytee Hazard amongst others.
For Kardajala I get to work with amazing musicians from the central desert and for my own solo project I have worked closely with a very talented producer called A Million Things, his real name is Thomas 'Soup' Campbell and he is amazing. He has been one of the biggest teachers and inspirations for me, he co-produced my last EP and pretty much taught me everything I know.
If given the chance, what would you change about the current Australian Music Industry?
What advice would you give someone wanting to get into production?
Get a DAW (Digital Audio Workstation), its a fancy name for a computer program that you make music on, Ableton or Logic are the main ones, both are great it doesn't really matter which one but get one and then just get obsessed with online tutorials. Start with "how to get started on Ableton" for example and a million videos will come up. Just work through them slowly and things will start to make sense. Sometimes I think the concept of starting producing is really daunting and when you first open up the the programs its like "whaaaaaat the hell is this" but I just want people (particularly ladies) to just start!
Also if you have people around you who are producing then definitely get in touch and and ask if you can come and sit with them whilst they are writing music, you learn so much by watching other people.
How do you unwind when you're stressed?
I am just learning how to do this so called "unwind" thing. I am a capricorn and also come from a long line of workaholics. Luckily Eleanor Dixon from Kardajala and Mie and Claire Nakazawa from Haiku Hands are both queens of the relax so they are showing me how to stop constantly working so I'm not so prone to getting stressed out.
I love what I do so I tend to do it all the time, which is awesome but sometimes it's too much. So far the things I have deciphered that work are: hanging out with friends who aren't producers (all producers are obsessed so you just end up back in a studio together), getting heaps of sleep and not feeling about sleeping for ages, going to parties that you aren't playing at and being in water.
What are the three artists/musicians you're listening to at the moment?
Jlin – A footwork producer from the States, she's AMAZING, my manager Jerry Poon just showed me her music and I cant stop listening to her. She's the new sound.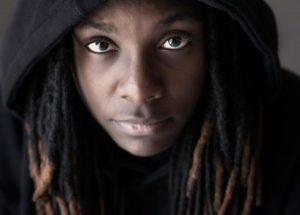 Lapalux's new album "Ruinism"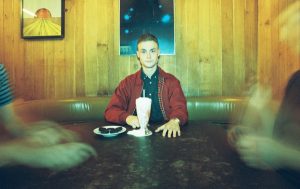 Rat and Co's new single – I am doing a remix so I am listening to them a lot and they are so exciting.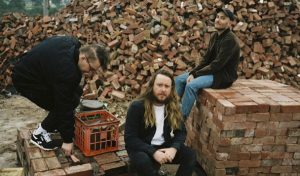 Have you had to overcome any challenges or adversity in your career, and if so, how did you approach them?
I think the biggest challenge for me has been insecurity and self-doubt… I have been surrounded by amazing producers and musicians for a long time and I have just always felt like my work or my sound wasn't valid because it wasn't super high fidelity or clean. Now I can see that that is just my sound! There is no one way to do things and I thought there was and I wasn't doing it that way and so I was wrong. I can see now that that's not the case.
Who are your role models in the industry and why?
Wow thats a hard question, there are so many for so many different reasons. The first one that immediately comes to mind is Bjork, she is so totally unapologetically herself in everything she does and makes and she has had such a long and varied career. I am inspired by that because of the confidence and bravery as well as I don't see many older women in the music industry and I am really keen to change that. I am interested in how to make important, relevant work over a long period of time when the world is changing so quickly.
What is your go-to Karaoke song?
It's most definitely 'I Am Sailing' by Rod Stewart.
I flew into Sydney once when I was young and didn't realise the train from the airport to the city was so much. I didn't have enough money or anyway of getting in contact with anyone so I just bit the bullet and put a hat out and that song was the only thing I could remember. Amazingly a gentleman came straight up and gave me $20, I think he clearly worked out what had happened OR he just loved Rod Stewart which is totally understandable.