Please tell us your story! How did you get to where you are today?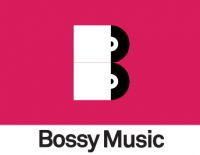 I moved to Sydney from Canberra to study Arts/Law at Sydney Uni, which is the ideal course to do if you want to break into the music industry: it gave me five years to go to gigs, write for street press, volunteer at the fledgling FBi Radio and work part-time as a receptionist at EMI Music. After uni, I moved to London for a couple of years and did temp work at various record labels and law firms and then, under very subtle but effective duress from my mum, came home and got my legal practicing certificate. Soon after I persuaded both Danny Rogers from the Laneway Festival, then in its second year, and the station manager at triple j to hire me as their respective publicists in the same week. After a couple of years at triple j (with some freelance PR on the side), I left to manage Art vs Science, who I had gotten to know through marketing the Splendour triple j unearthed comp. All of a sudden I had a PR & management business and in 2010, Bossy Music was born.
My more recent role as a lawyer was prompted about five years ago when my own lawyer, the excellent Brett Oaten, suggested that I approach him once I had kids and was ready to practice. At least I thought he did: Brett seemed to have no recollection of this when I came to him at seven months pregnant with my second kid announcing that I was ready, but he very generously offered me a job, and it's been extremely energising and rewarding to switch gears at this point in my career.
For those who are unfamiliar, tell us a bit about Bossy Music, what artists do you work with/have you worked with?
Bossy Music is an independent PR and management company. We execute publicity campaigns across print, online, TV, radio and DSPs for a range of independent and major label artists and music events. Our current PR roster includes the Laneway Festival, Flume, Billie Eilish, Lorde, Stella Donnelly, G Flip and more. We also manage Art vs Science and co-manage D.D Dumbo.
You wear many different hats in the industry – you're a publicist, a manager and most recently a lawyer. What does your day-to-day entail? How do you juggle the different roles?
It obviously varies from day to day, week to week and year to year, but at the moment I work seven days a fortnight and spend two of those at Brett's office and the rest at my own. I'd say I devote an equal amount of time to each role every day. Here's what a typical day (today) looks like:
8am I'm better in the mornings, so I try to knock over all the work that requires deep thought. Today it's reviewing a label deal, publishing deal and employment matter for various legal clients.
11am I've just come back from overseas so I spend an hour on the phone catching up with the artists I manage, and a few artist managers about current PR campaigns.
12pm Lunch at my desk, dig in to some new music from current and prospective Bossy artists.
1pm The Laneway Festival announces in September so the work really kicks in around now. I spend an hour with my colleague Kaylie planning our approach for the 2020 event.
2pm Chat with Cath Haridy, the new Executive Director of the Association of Artist Managers (I'm on the board) around the strategy for the announcement about her appointment.
2.30-4.30pm Spend the rest of the afternoon on the emails: planning a magazine shoot, briefing a website developer about a new artist website, working on a plan for a vinyl release, drafting press release for an album announce, liaising with triple j about G Flip's One Night Stand appearance.
4.30pm Some business management activity; talking to my accountant and book-keeper, sending out invoices.
5.30pm Home to the madhouse for dinner (which can sometimes feel like the start of another day).
It doesn't really feel like a juggle to be honest. I think that all the roles complement each other – being a publicist makes me a better manager (and vice versa) as I work with a wide range of artists, managers and labels and help execute a range of different strategies and approaches. Having all that industry experience has been invaluable for my legal career.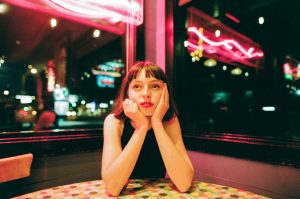 Stella Donnelly
You've just welcomed baby #2 in to the world. How do you manage to juggle family and career? Any tips for women doing the same, or women wanting to start a family and also continue their career simultaneously?
This is what worked for me:
1. Plan ahead (in as much as that is possible). Once I started thinking about kids, I structured my business around it: I brought in a co-manager for D.D Dumbo as I knew he would be in cycle when I had a small baby and I made a deliberate decision not to scale the PR side of the company as I wanted to stay agile.
2. Surround yourself by people who support you. My partner and I both run our own businesses and after the first nine months (when I was looking after the babies and working from home), we split the childcare evenly. My incredible staff (more about them later) ran the show without me being physically present in the office. All my artists and their teams have trusted me to get the job done without questioning my capacity (I can't tell you how much I appreciated this).
3. Consider what your dream scenario is, and go for it. My arrangement with Brett is one where I can manage my own workload and work from where I need to, and it works for both of us. If you work for someone else and you want a part-time gig, partner up with someone in a similar position and pitch it to your boss.
Sometimes I wish I had more than five weeks proper maternity leave, or that I didn't have to sit down in front of my computer whenever the kids are asleep, but actually I love the flexibility and that I am able to work and also be around for my kids while they are little.
Have you had to overcome any challenges or adversity in your career, and if so, how did you approach them?
I haven't experienced any genuine adversity but after leaving triple j, I went through a period of uncertainty and self-doubt. I'd gone from working in a buzzy office with sixty like-minded colleagues/pals to working all by myself. Luckily I went and saw a careers advisor (lol) before I did something drastic, like go back to uni. The nice lady suggested I do a Myers-Briggs personality test and we worked out that I was a narcissistic control freak in exactly the right job (running my own music business) in the worst possible environment (at home, in an attic, by myself). The next day, I found another buzzy office with some other music businesses and was immediately happier. Thank you, careers advisor.
I have also been very frustrated at times with various forms of sexism in the industry – not being spoken to in meetings; being left off emails because some men have incorrectly assumed that I wasn't the decision-maker; not getting credit for my ideas or work. Being introduced as a publicist, when I am present as a manager. Getting asked in a boardroom if I was planning to have kids soon (!). And worse. My response varies – sometimes I address it head on, and sometimes I am so taken aback that I sit there in silence. It's annoying. I resent spending so much mental energy on thinking up the perfect response hours later, or making offenders not feel uncomfortable for their dumb behaviour. I resent how long it took me to draft this paragraph.
If you could work alongside an Australian artist that you have yet to work with, which artist would that be?
These artists have talented teams around them already but I really love and am fascinated by Jack River, Julia Jacklin and Hatchie and I love what I've heard from a new artist called Shannen James.
Have you got any advice for people wanting to start a career in music?
Get your hands dirty, volunteer at your local community radio station, go to gigs, make yourself known and work out what you can offer. Ask questions, learn what the various roles are, and where your talents are best suited. And if you get knocked back once, don't be afraid to try again.
What does the rest of 2019 hold for you? Anything exciting you can tell us about?
D.D Dumbo has been recording his second record, Flume is back in business and one other artist on our roster has an epic record out in a couple of months. It's a good year.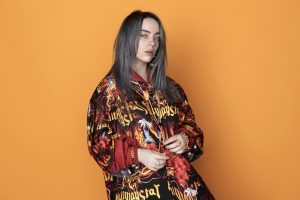 Billie Eilish
Let's talk about the highs vs the lows of your career, what is your greatest achievement so far vs a moment you'd prefer to forget?
I am really proud that I have worked with so many artists from the very beginning of their careers and watched them go on to find global success while maintaining their credibility and sense of self. We've had at least one artist in the top 10 of the Hottest 100 since 2009 too, so that's pretty fun.
I'm also super proud of my employees past and present – Sweetie Zamora, Gab Ryan, Melody Forghani, Sophie McComish, Rhosian Woolridge and Kaylie Ekinci. All absolute guns and delightful people to boot. I'm so grateful to all of these talented women for their contribution to my business.
In terms of lows – one time when I was temping in the HR department of a major UK record label, I left a document with everyone's salaries on the printer. That wasn't great.
Who has been your greatest champion in your career, who has helped you along the way?
Loads of people have helped me – I find the artist management community to be generally really supportive – but Brett Oaten said the most valuable thing to me when I was starting out as a manager which was ''every great manager has to manage a band for the first time' which gave me the confidence to set out on my own. Lately my friend, colleague and brilliant lawyer Liz Rogers has been so encouraging and a regular source of advice.
Go-to karaoke song?
Lisa Loeb's Stay, I don't know why?