What is your current role and what artists are you working with at the moment?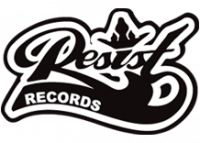 I work full time at Resist Records, a hardcore and punk music store and label.
I'm also an artist manager under Love+Rent, a boutique management/ bookings team started by my good friends Ben Cooper & Jessie Stringer. I manage Sydney artist/producer Kwame.
How did you get your start in the music industry – what is your story of how you got to where you are today?
I've always been interested in music and gigs. From the time I was about 15 years old I would attend as many gigs as I could, mainly hardcore and punk. By the time I finished high school I knew that the only place for me was in the music industry, so I went to university and I got my Bachelor of Entertainment Business Management.
I was attending and volunteering at as many gigs as I could, mainly working the door but also helping out on the bar. From here I was fortunate enough to become close with a lot of bands and industry workers. Through a friend I was able to pick up some casual work at Resist Records, mainly working in the shop and now about 1 year later I work at Resist Records full time, under Graham Nixon (Manager of Parkway Drive).
Tell us more about that and what led you to decide to manage artists?
I have absolutely no musical talent so I figured that becoming a manager would be the next best thing.
I knew that I had a really good understanding of the industry and when I met Kwame, things just clicked and we decided to team up. I would like to eventually start working as a TM (tour manager) on top of everything else.
What is the best advice you would give to someone booking a national tour?
Booking a national tour is always going to be a long process so make sure you book a few months in advance so that you have a long lead time to promote.
Research similar artists and see where they have performed in the past to find what venues would be most suitable.
Do you feel further education is necessary to work in the music industry?
No, I don't think it's completely necessary. Personally, I learned a lot more from first hand experience in the industry.
University is good to get the basics of business and the entertainment industry down, I feel like it was great for me to do but I know that university isn't for everyone.
Some of the best industry workers I know started straight out of high school so they're lucky enough to have a few years experience on a lot of us who went to University.
As well as your full-time role with Resist Records, you have a lot popping off at the moment. What do you find works best to relax and unwind your mind?
I think it's important to be able to switch off sometimes. Management is really a 24/7 job, you need to be contactable at all times. I like to read a lot. I love reading biography books, mainly about managers and artists. I feel like I am learning a lot even when I am just relaxing and I love hearing about the ups and downs of the business.

If given the chance, what would you change about the current climate of the Australian music industry?


I think that we really need to focus more on the mental health of our musicians. Music is something that enriches our lives every day and artists have so much to offer us. Unfortunately, it's very easy for musicians and creatives to be exploited.
Although we may have different interests musically, whether it's punk, hardcore, hip-hop or EDM, I think we need to come together as one community and discuss mental health openly and honestly.
What tips would you share with and artist emerging in Australia? Is there a certain path they should follow?
There are some simple ways to ensure that you are continually growing as an artist. Try to perform outside of your own city as much as possible, it's really valuable to see what's going on in other cities and what different crowds are being exposed to.
I think the most important thing to realise as an emerging artist is that it is very easy to feel like you have been 'rejected' and to feel like you have failed. There are so many factors that are involved, not just the music. So if you release a track that doesn't pop off as much as you had hoped, just keep looking to the future and try again, it may happen with the next track.
As an artist your self-esteem will continually be tested. People will often make fun of artists and their music and unfortunately this has become somewhat of a hobby for people, mainly on social media. As an emerging artist it is important to have a strong sense of self and don't doubt yourself. There will always be people out there who will try to pit artists against one another. If you learn to celebrate the wins of other artists then this will help you to maintain a positive attitude – we are all in this for the culture.

Who are your role models in the industry, whether they be international or Australia?


I'm mainly inspired by the artists that I am able to interact with on a day to day basis. There are so many artists in the Australian industry that are in the studio every day and are working so hard to get their music out there.
If I was to choose one specific person it would be Graham Nixon. I've never met a more hard-working person in the industry.
Top 3 artists to watch right now?