(PHOTO CREDIT: TONY MOTT)
Fifa, you were the first female CEO in Australian music history with a career spanning over 40 years. Tell us, what is your story, how did you get to where you are now and what artists have you worked with along the way?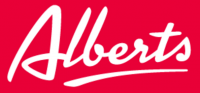 I joined Alberts when I was 16 and worked as secretary to the Professional Manager, Henry Adler.  He was quite a hard but fair task master and taught me the fundamentals.
After 4 years with Alberts I was going to leave to go overseas with my parents (I left Sicily when I was four and I wanted to reconnect with my family over there) and Henry suggested I ask for leave without pay rather than resigning.  I approached Ted Albert and he very generously agreed – it was to be the turning point of my career.
I was away for 5 months and when I returned Ted Albert was setting up Albert Productions in partnership with Vanda and Young and I joined the team on the ground level.  I could never have imagined the impact the label would have on the music industry over the next decades.
George Young and Harry Vanda very quickly became Australia's leading song writers and production team, signing some of the best artists Australia has ever produced.  They wrote and produced for artists like Stevie Wright (Evie Trilogy),  John Paul Young (Yesterday's Hero, Love Is In The Air +) FLASH & THE PAN (Hey St Peter & Down Among The Deadmen) and CHEETAH (Spend the Night With You) – and produced some of the country's top rock acts AC/DC, ROSE TATTOO, THE ANGELS and CHOIRBOYS.
I had the privilege of working with all these artists from the day they walked into to the office looking for deals right throughout most of their careers.  With Vanda and Young's direction and creative input, Alberts 'owned' the charts in the 70's and early 80's.  I worked every rock jock, every music journalist and television music show presenter around the country.  There were no emails back then and everything was done either face to face or on the phone – always direct contact, networking was my strength, and I loved doing!  AC/DC became our flagship band and is now one of the most successful Rock bands of all time with a career that spans 42 years and sales in excess of 240 million.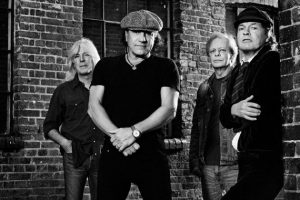 ACDC
Last year you received the prestigious Ted Albert Award. Looking back at your time in the industry, what has been the most rewarding experience that you had been a part of?
I believe the most rewarding experience I had was the privilege of working with Ted Albert for 20 years. Ted was a man of integrity and knowledge with a vision for his company that set the bar high! He demonstrated on many occasions his respect and compassion for his employees – from the receptionist to senior management. He was firm but fair and encouraged me every step of the way and was the one that 'pushed' me into moving up the ladder when the opportunity presented itself. He managed to bring out the best in people and never had to 'threaten' or shout to achieve his goals. He was a true gentleman, not many like him in the industry. I like to believe that these are some of the traits he instilled in me and which I, in turn, put into practice when I was in Management roles.
You were the Director of the Boards of APRA, AMCOS and AMPAL for 15 years. Throughout history we have seen a lack of women on music boards across the country. In your opinion, how can we improve this? How do we encourage other women to put their hand up to become involved? What are your thoughts on the lack of women on boards?
I have been a director on 5 boards over the years APRA, AMCOS, AMPAL, NORDOFF ROBBINS and now SUPPORT ACT LIMITED.
The last two of these are charity boards I have been involved with from the outset and I am extremely proud to be part of those teams, what they stand for and what they have achieved.
When I first joined the music industry boards there were few women, in fact, only one other, but that has very slowly started to change. You couldn't actually be on those boards unless you were the owner or head of a publishing or recording company so the issue wasn't the lack of women on boards as much as the lack of women in Senior Management in the various companies – the old glass ceiling syndrome, something which didn't exist at Alberts. Even the writer/artist directors on those boards were mainly men, but that too has slowly started to change.
Do you feel that higher education is necessary to establish a career within the Australian music industry?
I left school at a very early age and didn't complete my High School Certificate, but don't believe that ever stopped me from achieving my goals. I was (and still am) passionate about learning new things and taking on challenges and I learnt about the industry from the ground up in a very 'hands on' way. I worked my way through the ranks, from secretary to Promotions Manager, Label Manager, A & R Manager, General Manager and CEO.
I don't believe you can get straight into Senior Management roles without a higher education but also know that people who don't have a higher education but know what they're doing and understand their business can, and do, get to the top level.
How did you manage to juggle family and career? Any tips for women doing the same, or wanting to start a family and also continue with their career simultaneously?
This is an industry that can totally absorb you and that does play havoc with your personal life. Technology today helps on one hand, i.e. you can work from anywhere and don't have to be in an office 24/7, but on the other hand it's created more ways for people to contact you.
You have to be really disciplined and make sure you set time aside to be with your family if you want to make this a lifetime career. You have to diarise important dates just like you would important meetings and take your holidays. If your partner happens to be in the same industry there is a better understanding of the pressures and expectations and a lot more give and take.
Have you had to overcome any challenges or adversity in your career, and if so how did you approach them?
I had challenges almost every day of my working life! In the early days I had to prove myself over and over again with the people I worked with outside of Alberts, mainly because I was a woman and there were few women doing what I was doing back in the early 70's. Those challenges just made me more tenacious and determined. I felt a real responsibility to Ted, George & Harry and the artists I worked with to pull out all stops. I believed in what they did and loved the music they produced so I would hard tackle every hurdle. Failing them was not an option!
Who are your role models in the industry whether they be international/Australia?
I guess, outside of Ted, I'd have to say George Young and Harry Vanda. I loved working with them. I couldn't believe how talented they were and how totally consumed they were by music. They were more than happy to stay behind the scenes, out of the limelight. When they presented their new productions or songs they were always quite reserved as they wanted true responses – I would end up almost doing victory laps around the office from the excitement of what they'd produced. They always gave their best and expected the same from the artists they worked with. Like Ted they had the knack of drawing the very best out of their artists and wouldn't settle for less. They had a very strong work ethic and only worked with artists that had that same ethic. They were also very generous with their time and didn't mind passing on their production and writing knowledge to all the artists they signed and to up-and-coming engineers who worked with them.
I would be remiss if I didn't mention Malcolm and Angus Young. In the studio they are incredibly fastidious about their sound (learnt well from George and Harry) and go to painstaking lengths to achieve them never settling for anything less.
As writers they have given us some of the best anthemic and memorable rock songs of all time. As artists I have never seen anyone give as much as they do on stage due to the respect they have for their audiences – I think one of their songs "If You Want Blood …. You've got it" sums them up because that's exactly what they give every solitary show. Those two brothers decided back in the 70's they were going to take on the world and nothing was going to stop them, and they never wavered from that path!
I'm not musically talented but felt I matched the work ethic and always put my heart and soul into working all Albert Productions releases. I considered it to be 'my' label and loved working it with such wonderfully talented people.
What does 2016 hold for yourself? Any exciting things that you can tell us about?
I currently consult to various companies/ people and enjoy doing that. I get to see as many gigs as I can and love catching up with all my friends and colleagues at industry functions to find out the latest. After 45 years in the industry I still get incredibly excited when I hear a song for the first time that gives me goosebumps or see a new artist that knocks my socks off.
Top 3 artist you're currently listening to?
Currently, I love what Sia's doing and am thrilled to see her achieving such acclaim.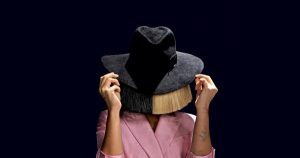 Sia