2014 has been a huge year for you. What does 2015 hold?
I get pretty excited when I think about what's coming up for me this year. We're supporting Vance Joy on his Australian tour next month along with our Pieater label brothers #1 Dads so I feel like that tour is going to be a crazy fun affair with lots of crew love. Just after Falls Festival I did some writing with Gab Strum who is Japanese Wallpaper so that collab should be coming out in the next little while. I'm pretty proud of that one. And most excitingly, myself and the boys (Tom Scary and Graham Ritchie) have starting writing and recording what I hope will be my first album so I'll release something new from that in the first part of this year.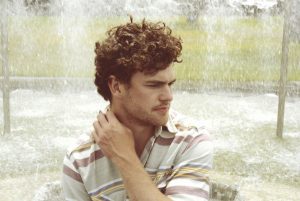 Vance Joy
Describe a normal day in the life of Airling..
Unfortunately most of my days aren't too glamorous… yet! While I'm at home in Brisbane and not on tour or recording, I work a couple of casual jobs. So I'll get up pretty early, down a delicious double shot long black and go to my local gym before my day at work (corporate life, woo!). Then I come home and take my gorgeous Labrador, Molly for a walk or write some tunes!
What's the greatest piece of advice (relating to work/music/life in general) that you've been given?
Create what you love. Love what you create. Defend it with your life.
How did you get your start as a musician? Has it been something you just had to do or did you make a conscious decision to become a musician at some point?
I started playing music because my Grandpa used to whistle all the time when I was little. I found it fascinating so I would walk around the house and copy him. Then my Grandma taught me to play the piano. I've been singing my whole life, and nothing makes me happier. I never thought of it as more than a hobby until I was about 19 and about to start a physiotherapy degree. I watched some rad bands playing gigs in the Valley and I was so taken by them and their bravery. I just wanted to be up there. So I didn't go to uni and I joined bands instead. Starting a solo project and doing my own thing has been the most fulfilling thing I've ever done with my life.
What tips would you give an artist trying to succeed in Australia? Is there a certain route they should take?
I don't think there's a right or wrong route, and I also think it depends how you define musical success. I certainly think there's always room to grow and evolve. The only things I do know for certain is that you need to be honest to yourself and your music, that and be fearless. Also, defs putting your music up on Triple J Unearthed is the way to go.
Who are your role models (either musicians or people in the music industry) whether they be international/Australian?
D'Angelo, love him and his vibe. He also makes the sexiest music around. Caroline Polachek from Chairlift is a synth and singing goddess whom I aspire to as well.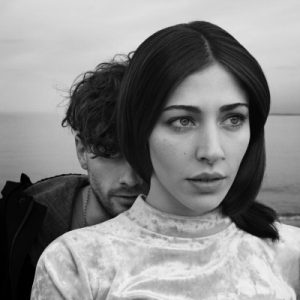 Chairlift
What's your favourite gig that you played in 2014 and why?
I think that it was probably the night we played at the Sydney Opera House with James Vincent McMorrow in May last year for what was about our third ever gig. It was completely wild, kind of surreal and I felt honoured to play there.
Top 3 Artists to watch in 2015?
I'm dying to hear Ainslie Wills' album as I've heard a couple of tracks and they make me feel all tingly. Tom Snowdon's solo material is going to be sick. Keen for new albums from Emma Louise and Thelma Plum too, they may be my besties but they're also incredible and fierce women and songwriters.
Pick up your iphone/music device and click shuffle – what is the first song that comes up? Be honest.
Honestly, it would be a D'Angelo or Drake track cause I basically have all their albums in a playlist and I just hit that shuffle button most days.
What's your go-to karaoke song?
I actually don't have one. It's maybe a bit strange but for some reason I totally freeze up at karaoke. I had a full on Eminem '8 mile rap choke moment' one night with my friends and they ain't never going to let me forget it. Give me a couple of dranks and I'd probably give Alicia Keys a crack though!