For those who may not be familiar, tell us more about Riot House.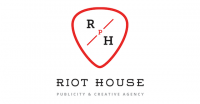 We're a publicity company that has handled literally thousands of campaigns over the years – we do album/single releases, tours, events, theatre, charity events, and festivals. We keep our roster diverse for a reason – it keeps things interesting for us and means that we're constantly in touch with outlets in a variety of areas.
How did you get your start in the music industry – what is your story of how you got to where you are today?
I studied PR at RMIT Swinburne, and from there got a job at a new record label and publicity company. After working there for about a year, I left and had a baby. While I was at home looking after my son, my good friend Bonnie Dalton (who now manages Ali Barter) was co managing The Vasco Era – she needed a publicist for a tour they were doing and asked me to do it.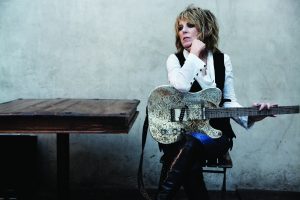 Lucinda Williams – client
At what stage in someone/s career would you recommend they engage with services such as those on offer at Riot House?
It depends. I do think that a band/artist needs to grow an audience organically before engaging a publicist, but there are some cases where you can build that audience from the ground up. When that is successful its really rewarding. When its not, its heartbreaking. Ultimately, the job of the publicist is to find the clients audience, and deliver a message to them via the media. So it makes sense to hire a publicist when you've got a following that you want to connect with further.
Have you had to overcome any challenges or adversity in your career, and if so, how did you approach them?
The changing face of the media landscape! When I first started in publicity, blogs were only just beginning, and were still really just personal web journals, and a really great place for creative writing. Street press was HUGE and in fact there were multiple outlets on the street each week, and newspapers devoted several pages a week to music writing.
Then there was a bit of a boom in the online sector, where it seemed like there was a new music blog starting every week. Most recently these blogs seem to have crystallised down to a handful of really great, well-run outlets which are still great sources to discover new music. Advertisers have lost confidence in print media and its caused pages to drop from publications everywhere, and radio has changed drastically due to the impact of streaming services. The biggest challenge has always been to stay on top of all of these changes and still remain relevant. Its a constant challenge, but it keeps things interesting!
What does a typical day look like in the life of Heidi?
Its a cliche but there really isn't a typical day. For me its a constant juggle of looking after my kids and running the business. I work from home though, which makes things easier. At the moment my third child is still very little, so I'm able to condense my work into times when he is napping. I do a mix of running the business side of things (negotiating with clients, handling the growth and development of the business, and the boring book keeping stuff) and actually managing my own publicity campaigns, so on any given day I can be dealing with media, artists/clients or third party contractors.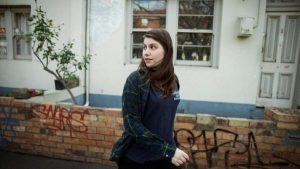 Alex Lahey
What artists are you working with and have worked with in the past?
Right now a few of the artists we're working with are Alex Lahey, Beyond The Valley festival, APEs, Marlon Williams, and CW Stoneking, and in the past we've worked with The Jezabels, Wu-Tang Clan, Big Day Out, Oh Mercy, Courtney Love, Tom Jones, Mariachi El Bronx, Helmet, Lucinda Williams, Billy Bragg, My Bloody Valentine, Clairy Browne, SO many more!
Music/Entertainment focused courses are more available to people in 2017. Do you think that higher education is a necessity to work in your field?
I think nothing beats on the job experience – just getting stuck in and doing anything you can to help with any organisation, even admin stuff, can give you a huge insight into how the industry works.
If given the chance, what would you change about the current landscape of the Australian music industry?
Radio has always been a pretty narrow field I think. There are really limited options for artists that don't fit into what is currently available, unlike in the States with their college radio networks, and genre specific radio stations. I guess this is one reason why theres been such a growth in uptake of streaming services.
That said, we do have a brilliant and wide range of community radio stations and this is still a great resource for both new and established artists in a wide variety of genres.
Who are your role models in the industry whether they be international/Australian?
Bonnie is still the person I go to when I want to bounce an idea off someone. I credit her with giving me the impetus, and the confidence to start my own company too, and I often defer to her on so many issues – both business wise and personal!
Fifa Riccobono – I don't know Fifa personally, but I remember finding out about her when I first started out in the industry and I remember thinking, 'Why aren't more people talking about this amazing woman!?'
Top 3 artists you're listening to
Sister Rosetta Tharpe – Another woman who deserves more credit and exposure than she got.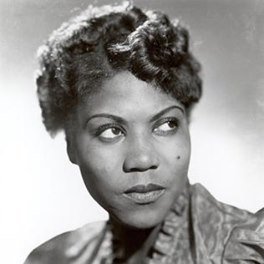 Darling West – A band from Norway who are making some really great Americana with beautiful harmonies
Frank Ocean – anything always and forever