What is your current role or roles within the music industry?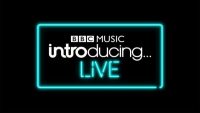 I started my own music events, marketing and diversity consultancy earlier this year and currently have a number of clients across the music business. The largest project I work on is BBC Music Introducing Live, a huge festival/conference aimed at young people wanting to get into music, for which I was Head of Sessions Programming this year.
Since beginning my consultancy 9 months ago I have also worked with The Great Escape Festival, the Musicians Union, the Artist & Manager Awards, Space Rocks and a number of other industry events and organisations. This month I'm spending much of my time working as Conference Manager for AmericanaFest UK which takes place in London in January. My services can be anything from project management, to diversity consultancy, to sponsorship sales, to speaker/artist bookings, to comms and PR depending on the client.
Describe a normal day in the life of Lara Baker
This is near impossible now that I'm self employed! The best, and indeed worst, thing about consulting/freelancing is that no two days are the same and there's very little routine! So depending on when you catch me I might be running around London to lots of different client meetings, or I might be at home ploughing through emails, or I might be on site running an event.
Today I met with Stevie Freeman who heads up the UK Americana Association to start work on programming speakers for AmericanaFest UK, then I went across London to pitch for a new client, then I met up with the team behind BBC Music Introducing Live which took place last week, to debrief on the event and discuss ideas for 2019. Now I'm on the tube on the way to a gig. I'm late for everything and forever sleep deprived but there are worse jobs!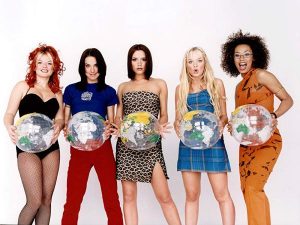 The Spice Girls
How did you get your start in the music industry – what is your story of how you got to where you are today?
It probably all started with my big brother (who is 15 years old than me)…he presented a music show on cable TV when I was a kid and so I was drawn into the music industry from a very young age. I used to accompany him to pop concerts 3 or 4 nights a week and had an unhealthy obsession with Hanson, the Spice Girls and pretty much every late 90s pop group (nothing changes to be honest).
By the time I was 18 I was studying a music business degree and managing my rock bands. Then I was lucky enough to get a job at AIM – the organisation that supports the UK's independent labels – where under the mentorship of Alison Wenham and Remi Harris I progressed over 12 years to Marketing & Events Director. During this time I created the AIM Awards and AIM's Women in Music conference, and worked with Music Week to establish their Women in Music Awards. I'm very proud of these events and of all of the work I have been able to do to encourage greater equality and diversity in music, and to champion women in music. At the start of this year it was time for a new challenge and I started my own company, The BKRY.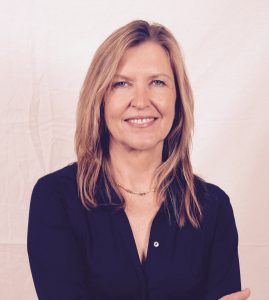 Alison Wenham
Have you got any advice for people wanting to start a career in the music industry and particularly any advice for those in your particular field?
You've got to be proactive and the most important thing is to build relationships and always be growing your network. Don't just apply for jobs and wait for opportunities to land in your lap – employers are going to want to see that you're proactive…that you've put on gigs, promoted bands, managed your mate's band… you really cut your teeth and learn skills in this business just by getting stuck in. Be nice to everyone and help people out when you have the opportunity to do so, this is a people business and if you're a dick you won't last long. I bought my friend Renae a shirt which says 'Don't Be A Dick' recently – it's our motto.
Do you feel that higher education is necessary to establish a career within the music industry?
It depends what you want to do, in some areas it's more important than others. I'd say most of my friends in music do have degrees, but we are all in 'office jobs' (so record labels, trade bodies, PR etc). If you want to be a tour manager or record producer for example, that's a different story, I think it makes more sense just to get out there and start doing it. I would like to see this industry be more accessible to people from different backgrounds. Historically it has been so common that you have to have a degree, or a parent who is friends with a CEO, or be able to work for free in unpaid internships for months in order to get a foot in the door. That shuts the door on people from poorer backgrounds and as an industry that really needs to change.
What is the best life advice you've ever received?
To have more confidence and be more assertive. I still haven't got this figured it out to be honest, but I'm trying! I spent my entire 20s being shy and not pushing myself forward. I think this is true of a lot of people I know in music, particularly women. Now I always try to push myself out of my comfort zone – do public speaking at events, take on clients in new areas that I don't think I know much about – because it's a good way to learn and build confidence. This month I'm doing a TEDx talk… I must be mad.
What issues do you feel the English music industry and also the global industry are currently facing and how do you think these could be changed and improved?
Well thankfully after more than a decade of decline, the British music industry (like most markets around the World) is returning to good health. So the issue I think we need to focus on now is looking after the people in the music industry.
I also want to raise the issue of mental health as often as possible. This is an 'always on' business…long office hours, nights at gigs, extended touring and travelling, drinking etc etc – all of this can really take its toll on mental health whether you're an artist or someone working on the business side. I'm glad we're starting to talk about this but there's a long way to go. And we need to address sexual harassment and assault. #MeToo was an eye opener, but what are we doing about it? Most people in the music business are too afraid to report it when they're harassed or assaulted, for fear of losing their career. We need to make some real cultural and structural changes to address this problem.
Where do you live and what is your local scene like at the moment?
I live in London so it's about 500 scenes in one! Earlier this year I went to Nashville for the first time and I discovered a passion for country music that I never knew I had. Since then I've been amazed how much country music there is to see in London, big Nashville acts come through the city pretty much every week (I saw Maren Morris at Omeara this week, she was amazing)…I had no idea until this year that London had such a big country and Americana scene. There's something for everyone here I guess.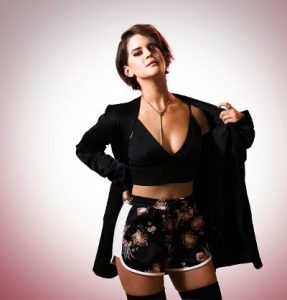 Maren Morris
How do you unwind from all of your responsibilities?
I've been trying to figure this out lately! Since becoming self employed it's hard to make time for anything other than work! I've started running regularly in a local park, which is great for clearing my head and helping me to switch off. I also like getting out of London as much as possible, the city can be pretty intense! I got to stay with friends who live by the coast, or to see my family back in the Midlands.
What is the most rewarding experience that you've been a part of during your career? (I'm sure there's a few – feel free to include more than one!)
The BBC Music Introducing Live event this Autumn was amazing. I got to work with a huge and incredible team on one of the UK's biggest music events (500+ speakers, 15,000 young people attending, BBC live broadcasts across 3 days, 150+ artist performances)..it was the biggest event I've ever worked on and a real personal challenge and learning experience. We pulled it off and it's so amazing to receive feedback from young people who attended the event about how inspired they are to get into the music business.
What has been your proudest achievement so far?
It's a tie… Firstly, creating the AIM Awards is something I'm really proud of. Over the 7 years establishing and running the awards we highlighted so much great independent talent and really demonstrated the diversity of the sector (where else would you see Stormzy and The Dillinger Escape Plan on the same stage?!). There were so many brilliant moments at those shows through the years and I'm proud that winning an AIM Award really means something to the artists and labels. And finally I'm proud of all the work I've done towards making the industry more diverse and inclusive. From establishing a Women in Music conference for AIM which ran for over 10 years, to working with Alison Wenham to create free public speaking training workshops for women in music (in a bid to rid industry conferences of 'manels'!), to achieving a 50/50 gender balance on the 500 speakers I booked for BBC Music Introducing Live, to supporting the work of Love Music Hate Racism…it's rewarding to be contributing to positive change in the industry.
Who are your role models in the industry whether they be international/Australia?
Remi Harris (now a consultant) and Alison Wenham (now CEO of the Worldwide Independent Network) gave me my first opportunities at AIM and continue to be mentors and friends who are both inspiring and a great support when needed. I also have an amazing group of female peers in the industry who are my friends and all absolutely brilliant. I can't name them all because I'll miss one out and then I'll feel bad.
What does 2019 hold for you? Any exciting things that you can tell us about?
Well for the first month I'll be programming AmericanaFest UK. Then I'm working with ILMC (International Live Music Conference), programming their Futures Forum, a new part of the event that brings together young professionals in live music to discuss the future of the business. Beyond that I can't really say! Oh except that I have tickets to see both Spice Girls and Hanson next year. In 2019! I'm literally living 12-year-old me's dream.
Top 3 artists you're currently listening to?
What's your go-to karaoke song?
I would say I don't do karaoke but at my birthday party recently I found myself in a karaoke booth screaming You Oughtta Know by Alanis Morrisette as if my life depended on it. I've also been known to drunk rap and I'm really super great at that, believe me.