Tell us about your various roles within the music industry. We know there's a few..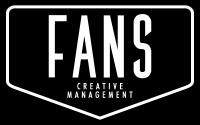 I'm an artist manager, venue booker and radio broadcaster. Sleep doesn't fall into the music industry category so I guess I don't do that.
Describe a normal day in the life of Maggie Collins..
Depends on the day of the week & what time I went to bed the night before. I'm nocturnal and get my best work done at night if I know that I don't have huge responsibilities earlier than 10am. My week is also broken down into working at casual jobs and working on my own business.
On a day working on artist management (my own business), I work from home. If I'm working at triple j Unearthed or Arts On Tour I head into their respective offices. I'm a tea fanatic, so wherever I'm at, I always have to be making or sipping tea while I work. If it's the day leading into a mid-dawn shift on triple j hopefully I can squeeze in a little nap in the arvo. I have about 5-10 meetings a week so I often have to work those into my schedule.
The whole day that I'm working, I'm listening to strictly new music from all sorts of different outlets; triple j unearthed, pitchfork, soundcloud, Rdio, Double j, music of acts that are playing at local venues, etc. In the afternoon I spend about ½ hour convincing myself to go for my semi-regular run. It's really important that I keep up some sort of healthy routine during the week because it all goes to shit on the weekend. There's obviously a lot to do in Sydney. Each night I have an internal struggle over whether to stay in and continue doing work (UK day kicks in around 6pm our time) or go out to see a band, attend a party, go to a dinner, have drinks with friends, meet with one of my bands, etc.
On evenings when I'm not doing anything though, I'm in front of the TV watching some poker, cricket or some sort of sport that doesn't suck me in so that I can do emails at the same time. Is that weird?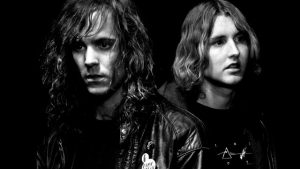 DZ Deathrays
How did you get your start in the music industry? Did you choose to work in music or did it choose you?
I definitely chose to work in music. I was going to be an actor one day but at Uni they weeded me out with all the other wannabe actors, and I realised at the same time that music was more for me anyway. I always wanted to work at triple j (since I was an early teenager) and music business was more of a backup plan if that didn't work. They both ended up happening though. My biggest break was being asked to volunteer at front desk at 4ZZZ. It all came from that one little opportunity.
Have you got any advice for people wanting to start a career in the industry?
Have a good work ethic. This means you know when it's time to put your head down and work, but you also know when it's time to go out and be social. Both are as valuable as each other.
What issues/potential issues do you think the current Australian music industry face?
Federal budget cuts. It's hurting everything and having massive ripple effects.
Have you had to overcome any challenges/adversity throughout your career? If so, can you tell us about them and how you approached them?
I've never had a major problem happen thankfully (touch wood) but there have been hundreds of little problems that have come up in some form or another that I have overcome. I am a firm believer that attention to detail will make or break a project and when little things go wrong it's usually because details have been overlooked. If a problem like that comes up, I just do as much as I can to fix it and although it hasn't always been perfect, I've come as far as I have at least.
What tips would you give an artist trying to succeed in Australia? Is there a certain route they should take?
Well I don't really think you need a degree to get into the music biz, but having said that, no education is a waste of education. You have to be a 'yes' person and create as many opportunities for yourself as possible by physically just being present in the scene.
Who are your role models in the industry whether they be international/Australian?
I always thought Tony Wilson (founder of Factory Records) was a figure who I looked up to because he was both in the media and in the music industry. Strangely there's not many people on both sides of the fence in Australia.
Pick up your iphone/music device and click shuffle – what is the first song that comes up? Be honest.
This is a dangerous task for me! My own personal taste in music is a lot more obscure than people might expect for what I do. The artist I landed on is Mozart Parties and the song is Where Has Everybody Gone (Elite Gymnastics Remix) from the Memory Thunderstorm EP. Quite a dark and brooding song, I can't even remember getting it and putting on my phone but it probably came from a series of playlists I used to make for myself. When I hit 'next' I got the Brian Jonestown Massacre song 'Prozac Vs Heroin'. Goodness, this makes me look morbid! Ooooo I just hit 'next' again and got Billie Holiday 'Good Morning Heartache' – that's more like it!! Go and listen to it now! Love her so much :')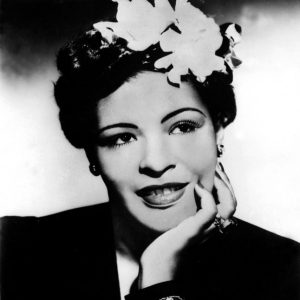 Billie Holiday
What does 2015 hold for you? Any exciting things that you can tell us about?
I started the year working at Goodgod Small Club but am now spending more time focusing on artist management and radio. I'll continue to live in Sydney where I've been for about 6 months now but I'll probably head o/s before the end of the year with one of my bands as I do frequently.